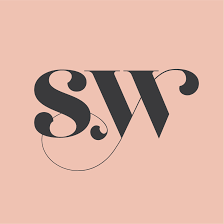 Sense & Wonder
The newest store in the much-loved Precious Metals Group, Sense & Wonder presents stunning and unique jewellery brands alongside new product in a concept store exclusive to The Base.
Sense & Wonder is a play on 'Creating a Sense of Wonder' which is exactly what Sense & Wonder want to do in their new store.
The name is also a representation of the mother/ daughter team behind the new store concept as you'll see from the words below.
WONDER is defined as:
A feeling of amazement and admiration, caused by something beautiful, remarkable, or unexpected; a person of thing regarded as very good, remarkable, or effective; a surprising event or situation.  This word represents Alicia. She is the dreamer and the one behind this big idea. She is passionate about creating a remarkable place that is like no other
SENSE is defined as:
One of the faculties of sight, smell, hearing, taste, and touch; a feeling that something is the case.  Not only does it give insight into part of our retail environment as we strive to appeal to all the senses but it also represents Fiona. She is the realistic force who brings Alicia's big ideas down to reality and the reason this store is happening.
Opening hours:

Mon: 9:00am - 6:00pm

Tue: 9:00am - 6:00pm

Wed: 9:00am - 6:00pm

Thu: 9:00am - 9:00pm

Fri: 9:00am - 9:00pm

Sat: 9:00am - 6:00pm

Sun: 9:00am - 6:00pm

Sense & Wonder accepts Kiwi Property gift cards