WOK THIS WAY | NEW SAVE ASIAN FRESH SUPERMARKET | THE BASE
Lifestyle
01 February 2021
I have been salivating for weeks on end since I discovered that New Save Asian Fresh Supermarket was going to open a new store at The Base.  Having my favourite Asian supermarket so close to work and home is an absolute delight.
I absolutely love Asian cuisine.  I have been lucky enough to sample a huge variety of dishes from all around the world while travelling, from various restaurants, street food vendors and some fantastic home cooking thanks to friends and relatives.  It's the epitome of clean eating – as long as you avoid all of the heavily deep-fried options – with the majority of dishes being simple, light and pure.  Another plus is being able to create and taste some amazing recipes without the big cost – ingredients are fairly cheap with flavours that pack a punch with most recipes super-quick and not that technical.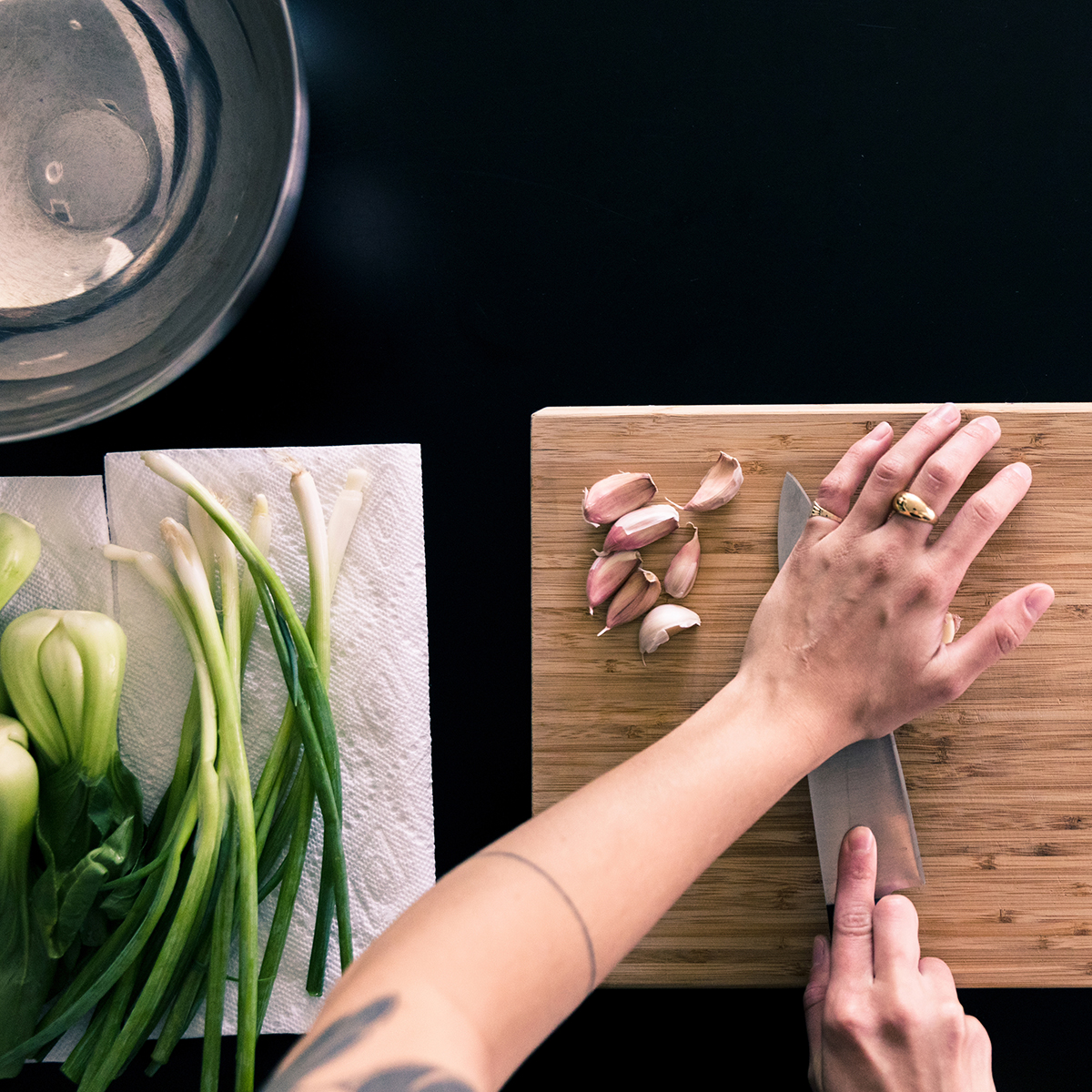 But I digress… let's get back to New Save and exactly why I love this place!
Some of you may be intimidated by some strange foods – and even labels you cannot read – but don't despair.  Let's just get excited that you want to expand your repertoire in Asian cooking (even if you're just dipping your toe in) and get familiar with products and cuisines from China, Malaysia, Thailand, Vietnam and Korea, just to name a few!
THE TEAM:
Talk with the awesome team at New Save.  They are all lovely and have happily pointed me in the right direction, answered my questions and even enquired about what I am cooking, then offering some amazing tips, tricks and shortcuts.
PRICE AND QUALITY:
The prices are cheaper than the supermarket and you get so much more for your money!  The produce here is fresh and varied (think coriander to fuzzy melon) and it is SO fresh – it's delivered every day.  I love learning about the new stuff that I see (not so much about the fuzzy melon!) but there is also the mainstream fruit and veg that you will get at your local supermarket.  The kafir lime leaves and lemongrass were a must in my basket today.
RANGE:
The aisles are wide, bright and clean and are full of quality products.  I happily waste an hour or more here – and if I don't know what something is or can't read the label, I've been known to whip out my phone and consult Google Translate to get a general idea (or sometimes a bit of hilarity thanks to translation disasters!).  The items I put in my trolley most regularly are fish sauce, dark and light soy sauces, rice wine vinegar, oyster sauce, palm sugar, dried red chillies and shallots, Mirin, hoisin and sesame oil, Red, Penang and Mussaman curry pastes – oh and Thai chilli sauce.
The freezer area is another favourite – I buy a lot of wonton wrappers, prawns, dumplings and whole crabs along with party foods and finger foods that again, are much cheaper than the supermarket.  There is alo a huge variety in the snack and beverage aisle – go and look – you'll be surprised what you find!
Finally, there is an amazing butchery with a quality range, including Chinese sausage – this is China's answer to Chorizo and bacon, it's salty, sweet and has a distinct flavour that is quite addictive!
So print out your favourite Asian recipe (or try out one of my favourites below) and head down to New Save for the ingredients.  Give it  go – and if you need advice, just ask the team!
CHAR KWAY TEOW – MY FAVOURITE CLASSIC MALAYSIAN STREET FOOD DISH!
Serves: 6
Prep time:  45 minutes (most of this is taken up by soaking the noodles)
Cook time:  5 minutes
Ingredients:
225g dried wide rice noodles
2tsp dark soy sauce
2Tbs regular soy sauce
1Tbs fish sauce
1tsp shrimp paste or shrimp sauce
1Tbs oyster sauce
1/8tsp white pepper
1tsp sugar
3Tbs vegetable oil
2 Chinese sausages (about 115g, sliced into 1/2cm pieces)
2 large cloves of garlic, sliced
150g raw prawns
1 fish cake, sliced thinly (optional)
115g garlic chives, cut into 5cm pieces
1Tbs Shaoxing wine (optional)
1 egg, lightly beaten
170g mung bean sprouts
Method:
Before we start, some quick tips on cooking this Char Kway Teow:
Have everything prepared in advance, because with the high heat, you'll have to move quickly to avoid burning your dish.  Char is good, burn is bad!
Be gentle with those rice noodles, especially if they are fresh, because they break easily.  Using the dried noodles is better as they are less likely to break apart
Fish sauce and shrimp sauce or shrimp paste are the flavours that make this dish what it is, but they're quite salty, so follow the directions closely
Soak the dried noodles in warm water for 30-45 minutes.  Transfer to a colander and let the excess water drain.  If you have fresh rice noodles, cut them into 1 1/2 inch wide strips and set them aside
Combine dark soy sauce, regular soy sauce, fish sauce, shrimp paste or sauce, oyster sauce, white pepper and sugar in a small bowl and set aside
Heat your wok or frying pan to medium heat and spread 1 tablespoon of your vegetable oil around the perimeter of your pan.  Add the sliced Chinese sausages and stir fry for 20 seconds
Add the sliced garlic, shrimp and fish cake (if using) and continue stir frying for another 20 seconds
Now, turn the wok to high heat.  Spread the Shaoxing wine around the perimeter of the pan (if using)
Stir fry for another 15 seconds.  Add the noodles and gently fold them into the rest of the ingredients. Gather everything in the middle of the pan to let the sides of the wok superheat.  Pour the sauce mixture evenly over th noodles and spread another tablespoon of vegetable oil around the perimeter of the wok/pan
Next, add the garlic chives. Gently mix the noodles (to minimise breakage) while spreading them around the perimeter of the pan
While the noodles are searing, work quickly to create a space at the bottom of the wok/pan and add the last tablespoon of oil with the lightly beaten egg.  Stir the egg around for 15 seconds to cook it and break it up.  You may want to pre-cook the egg the first time if you are more of a beginner cook
Add the mung bean sprouts and gently mix everything together for 1 minute
If your Char Kway Teow looks dry, sprinkle 2 tablespoons of water over the noodles while stirfrying.