INTERNATIONAL WOMEN'S DAY 2021 | THE BASE
Lifestyle
08 March 2021
MEET BERNADETTE STEWART
On Monday 8 March 2021, we celebrate International Women's Day, a day to recognise how far we've come towards gender equality, and also how far we have left to go.  This year's global theme is 'Women in Leadership: Achieving an Equal Future in a COVID-19 World'. It's all about women's voices contributing to the post-COVID recovery – and beyond – a key contributor being increasing women's access to leadership roles.
There are so many fantastic women in our community doing the mahi.  This year, we'd like to introduce you to a hero of ours, Bernadette Stewart.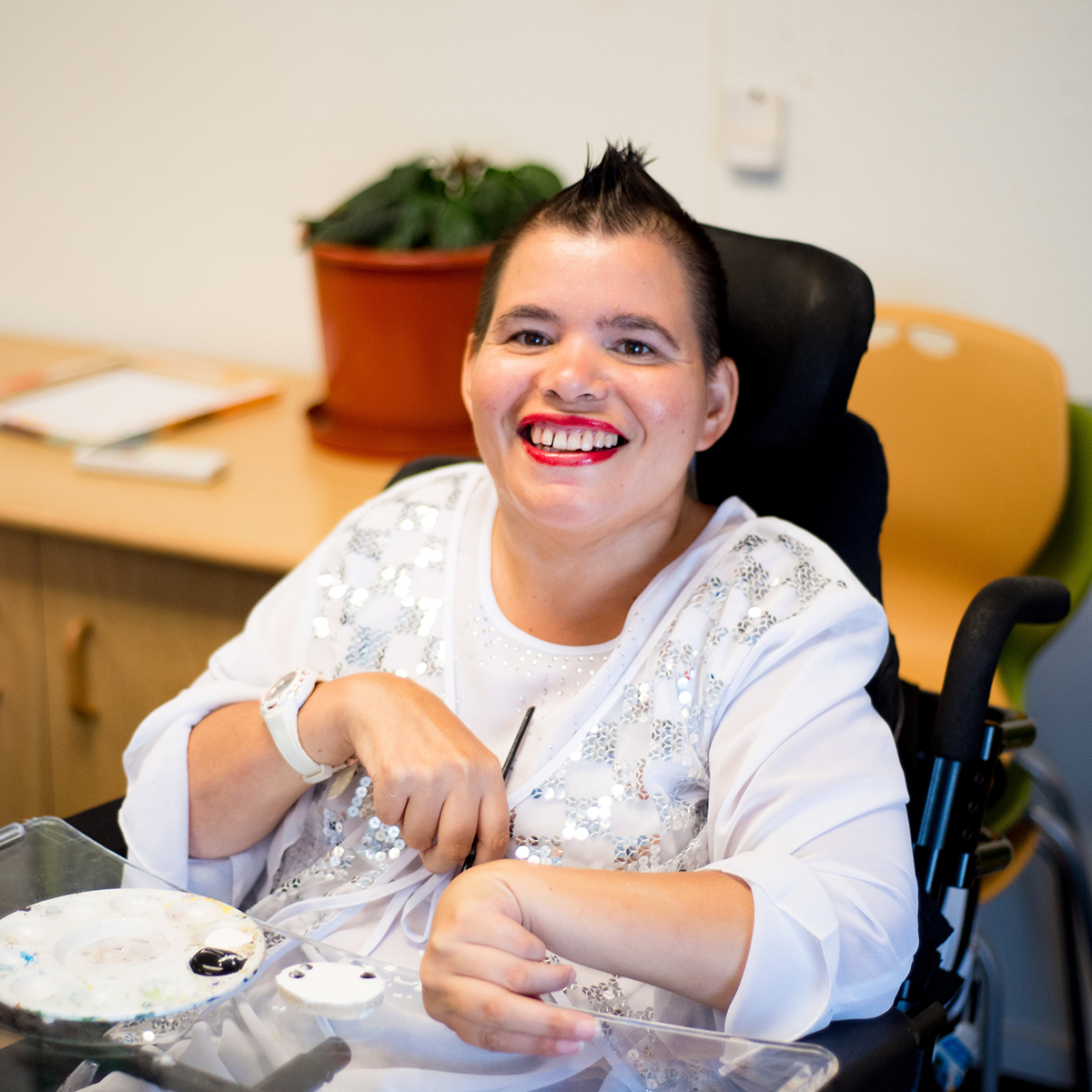 Bernadette is of Maniapoto and Scottish descent, born and raised right here in Hamilton. She's also been in a wheelchair for most of her life and requires the assistance of a support worker to participate in many of the daily activities we take for granted – including using the bathroom.
This lived experience of not being able to access her community fully, led her to become a leader of the Project Brave initiative.  Project Brave empowers people with disabilities to lead, speak, educate and advocate for change, increasing and enhancing leadership diversity within the community.
Bernadette's motto is 'be brave'.  It supports her to share her story , talk with media and present at conferences as well as working with representatives from CCS, Parent to Parent, Community Living and Active Healthcare.  She has spoken at community meetings and presented at NZDSN (New Zealand Disability Support Network) at Te Papa in 2017 and met with local government and organisations such as ours – all with the intent of raising the community's awareness of the lack of fully accessible bathrooms in New Zealand.
For her ongoing work – and the progress she is making to create accessible communities – Bernadette received a NZ Disability Community Choice Award in 2018.
Recently, we've had the pleasure of working with Bernadette and the rest of the Project Brave team to conceptualise, design and build a fully accessible bathroom in Te Awa at The Base, set to open this Thursday 11 March 2021.  Bernadette highlighted the limitations of traditional accessible bathrooms to us – while these serve the needs of many, there remain others for whom aspects of daily life remain difficult or even impossible.  "Thousands of people are forced to lie on toilet floors or in the back of cars in carparks to change incontinence products.  This option is unjust, unsafe and undignified".  Bernadette invited us to be a part of upholding mana and dignity in our communities – and we couldn't say 'no' to that.  Nor could Project Brave's equipment partners Active Healthcare who were also inspired by her passion, focus and calm leadership and contributed equipment to the project.
We asked Bernadette what leadership meant to her and she told us:  "Leadership to me is being kind, fair and friendly.  Having these leadership skills helps make positive changes in the community".
Bernadette is an avid jewellery designer, with a keen eye for fashion but continues to focus on her goal of seeing 'Space to Change' fully-accessible bathrooms throughout New Zealand – including in all Kiwi Property centres so that "people like me can use a bathroom anywhere at any time just like everyone else".  We can't wait to provide this for Hamilton shoppers with our 'Space to Change' fully accessible bathroom opening 11 March and look forward to seeing Bernadette's dreams become reality.
Ka mau te wehi Bernadette! Thank you for the work you continue to do to make our spaces more inclusive and your advocacy for increasing diversity in our community leadership.
Happy International Women's Day!  How will you celebrate and encourage the female leaders in your life?