GIFTS WE LOVE | VALENTINE'S DAY | THE BASE
Lifestyle
06 February 2021
Every day is a great day to tell – and show – your nearest and dearest that you love them.
But if you're looking for a day where you can unashamedly pamper the person who takes your life from great to amazing, Valentine's Day is for you.  To inspire you, we've rounded up a few of our favourite finds for our favourite people.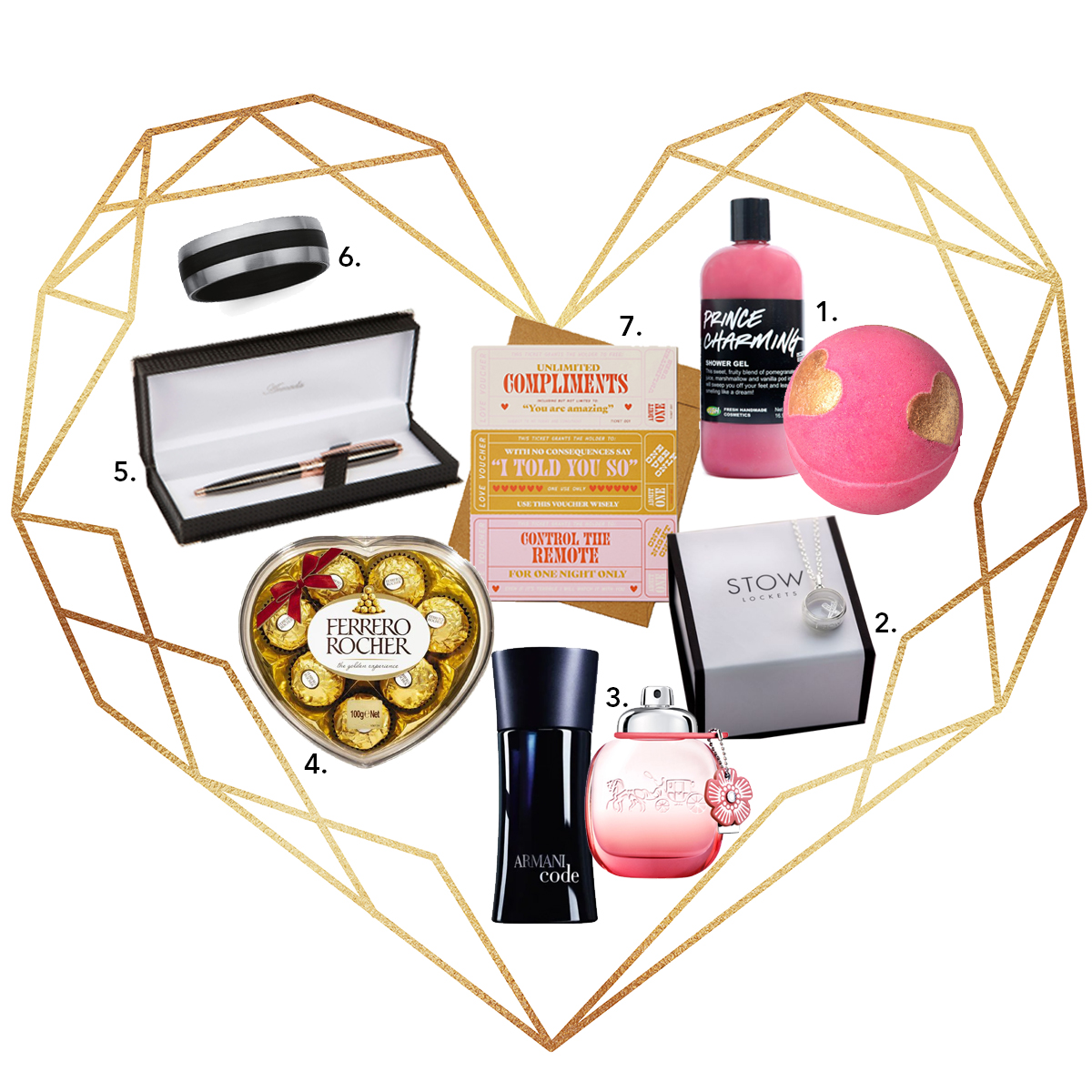 1. Prince Charming shower gel and Heart Beat bath bomb, Lush | 2. Stow pendant and charm, Sense & Wonder | 3. Armani Code for Men and Coach Floral Blush for Women fragrances, Life Pharmacy | 4. Ferrero Rocher chocolates, The Warehouse | 5. Engraved pen in gunmetal and rose gold, Mister Minit | 6. Stainless steel black strip men's ring, Pascoes | 7. Valentine's voucher card, Typo 
Set up a gift you can both enjoy with a meal or movie – and, from 11-14 February, make sure you drop by our 'Heart of Gold' photo booth near the Foodcourt in Te Awa.  Not only can you get a cute photo of you both, but you can nominate someone in your life who has a heart of gold to be in to win gift cards for them – and for you too!  Read more here.
Regardless of whether you go big, or get back to what's important by taking a little extra time (Valentine's Day being on a Sunday will help) to simply enjoy each other's company, happiest of Valentine's Days to you and yours!