GIFT IDEAS FOR CHRISTMAS 2019
Lifestyle
05 December 2019
I can't believe it's already December and I haven't started my shopping! Who's with me? Every year I used to stress about finding the perfect gift for everyone on my list.
Hey, I want to enjoy the whole holiday season…not just the time I spend unwrapping MY gifts. So over the years I changed my thinking.
Instead of trying to find the perfect gift, I decided to find fun and whimsical gifts – maybe something a bit smaller that would add some sparkle and colour into each person's life – to remind them to take life a little lighter so we can all shine a bit brighter. All year.
One of the best gifts that I still treasure is a beautiful silk scarf that my Godmother's bought me on their travels to India. It's magenta & turquoise with a paisley pattern that can worn in my hair, as a wrap, or a table covering on a bedside table.
I've used it all those ways, and more. And it brings joy and a smile to have something beautiful and nostalgic with me no matter where in the world I'm living.
So instead of trying to WOW and push to buy big, I now take a step back and add just a little more happy in the lives of those I love.
And here are some fab ideas for him, her, the budget conscious and those that wait till the last minute (I hope it's because you are having a blast at all the holiday soirees!)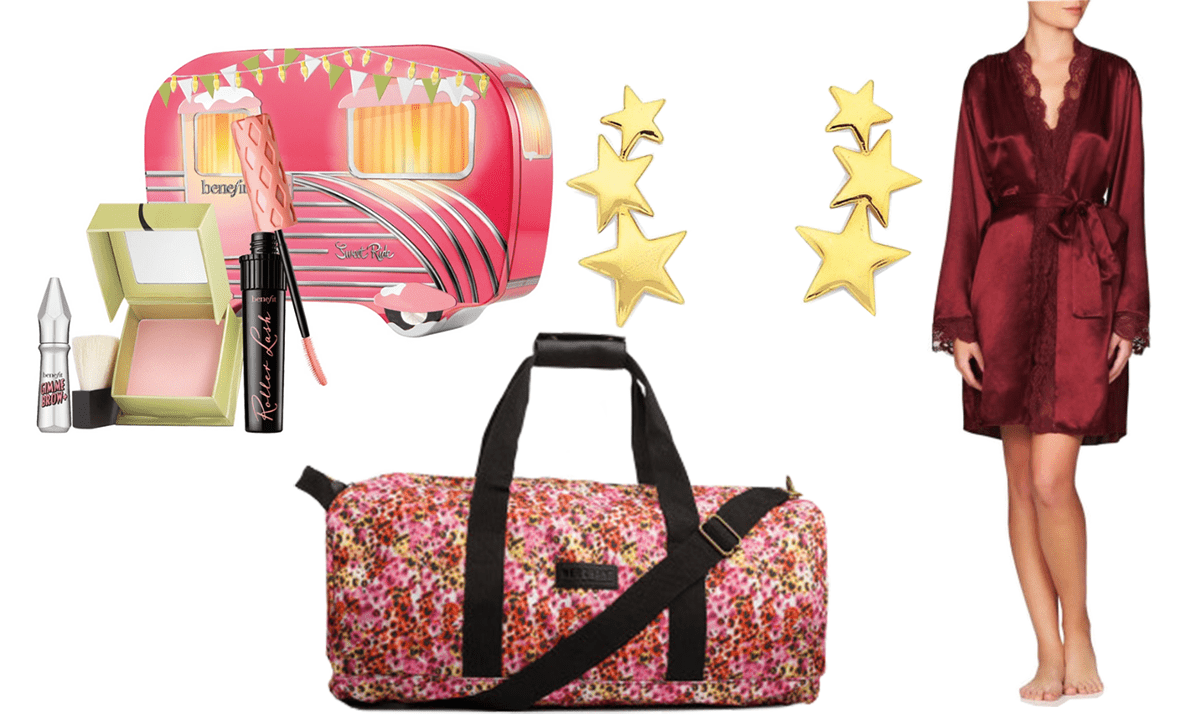 FOR HER: clockwise from left – Benefit Cosmetics Sweet Ride from Life Pharmacy, 9CT Shooting Star Studs from Stewart Dawsons, Fredrick's of Hollywood Aspen Satin and Lace Robe from Bendon Lingerie Outlet, and The Hamptons Weekend Bag from Overland / Merchant 1948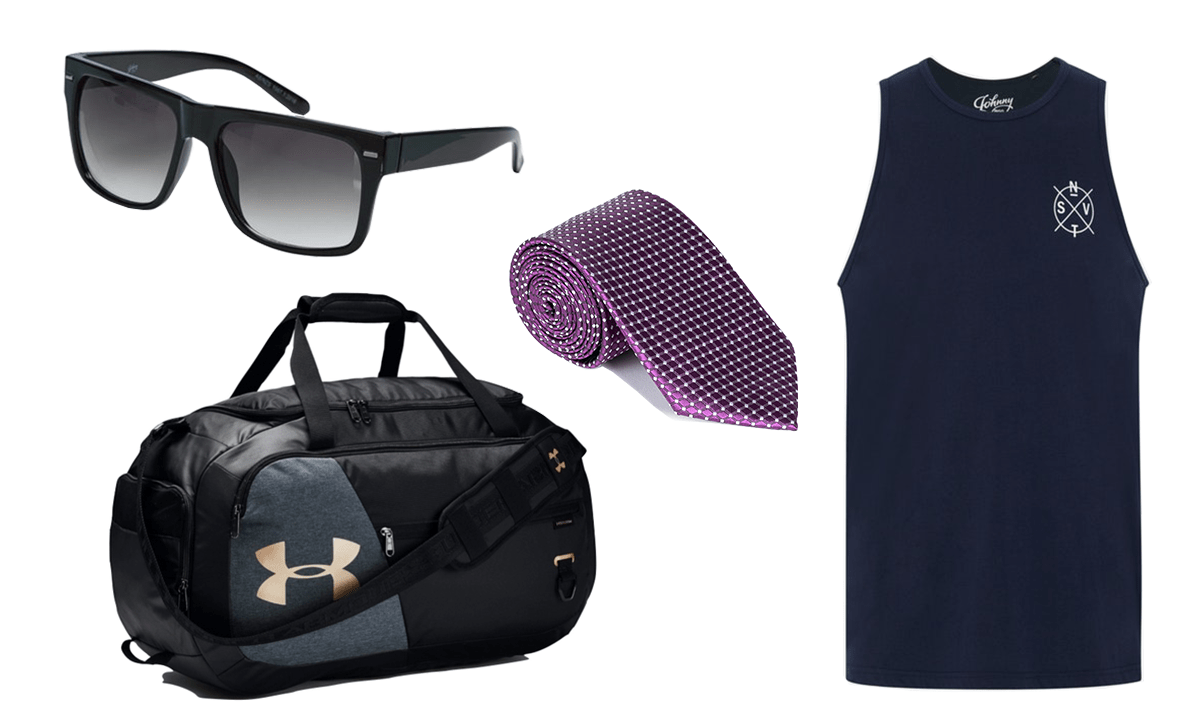 FOR HIM: clockwise from left – Black Freddie Plastic Sunglasses from Johhny Bigg, Purple Check tie from Scriber & Marks, Navy Bentley Singlet Tank from Johnny Bigg, and UA Undeniable 4.0 Medium Duffle Bag from Under Armour.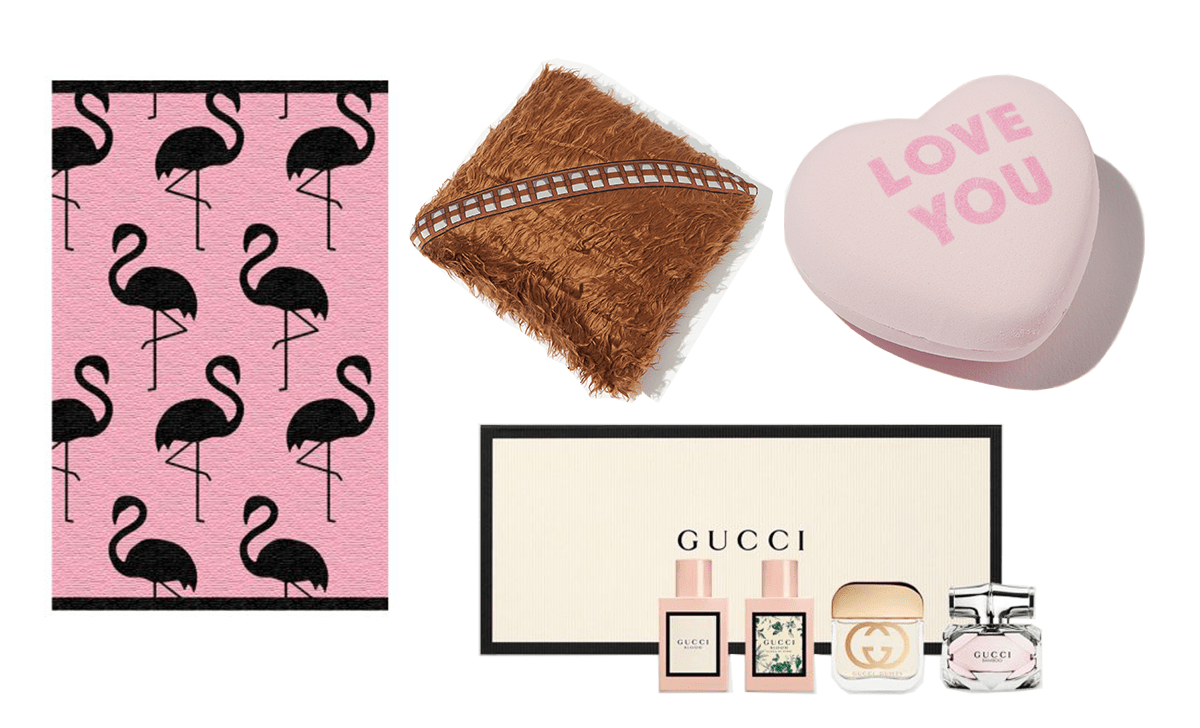 GIFTS ON A BUDGET: clockwise from left – Outdoor Reversible Mat Flamingo Design from LookSharp, Star Wars Get Cushy Cushion from Typo,
Rubi LOVE YOU Bath Fizzer from Typo, and Gucci Womens 4 Piece Mini Set 5ml from Chemist Warehouse
And if you've having too much fun to shop (and I HIGHLY approve), my TOP last minute gift idea is a Kiwi Property Gift Card. I love to receive them because they really are the perfect gift – and then I can jaunt from shop to shop imaging what new sparkly treasure is coming home with me!  Merry Christmas everyone!