FRESHENING UP FOR SUMMER | THE BASE
Lifestyle
30 September 2022
Summer is right around the corner, and the holiday season is fast approaching! As the season's change, so do our skin needs. Winter has most likely taken a toll, with the colder months leaving your skin feeling dry and congested. 
So whether you're looking to treat yourself or freshen up in preparation, here are some ideas to get you feeling your best! 
Get yourself a Pedicure
We're guilty of forgetting about our feet over the colder months while they've been hidden away in boots and socks, but it's time to give your toes some love. This is my favorite thing to do to mark the start of the warmer months: prepare my feet for summer at the beach, heel season, and wear jandals.

At The Base, Classy Nails and Perfect Nails Studio will be able to help you get ready!
Top Up your SPF
It's time to "Spring Clean" your SPF supply; check those best before dates, remember open dates and consider replacing your daily facial SPF. You should wear sunscreen every day, whether it's sunny or cloudy, Ultraviolet rays are always present, and they are the cause of sun damage and skin cancer. Sunscreen minimizes UV damage like wrinkles, spots, and other aging signs. I recommend replacing your SPF yearly; however, if you use your sunscreen generously and appropriately, your bottle should be ready for replacement. 
Head to the Chemist Warehouse at The Basel to explore the best SPF range for you. I find it best to go in-store and understand your needs. Your skin would have changed over the winter months, and it could be time to relook at the right formula for you.
Exfoliate, exfoliate, exfoliate
Exfoliation is the perfect way to start preparing your skin for summer. It sheds dead skin cells and encourages growth. Your skin will look brighter and smoother and feel renewed overall. 
Nude Skin & Laser Clinic and Laser Clinics New Zealand offer a range of treatments, including a Microdermabrasion treatment. Microdermabrasion is perfect for a deep clean, rejuvenating, and skin tone. They also have skincare solutions to help with renewal. They will help define what you need to get the best results for your skin.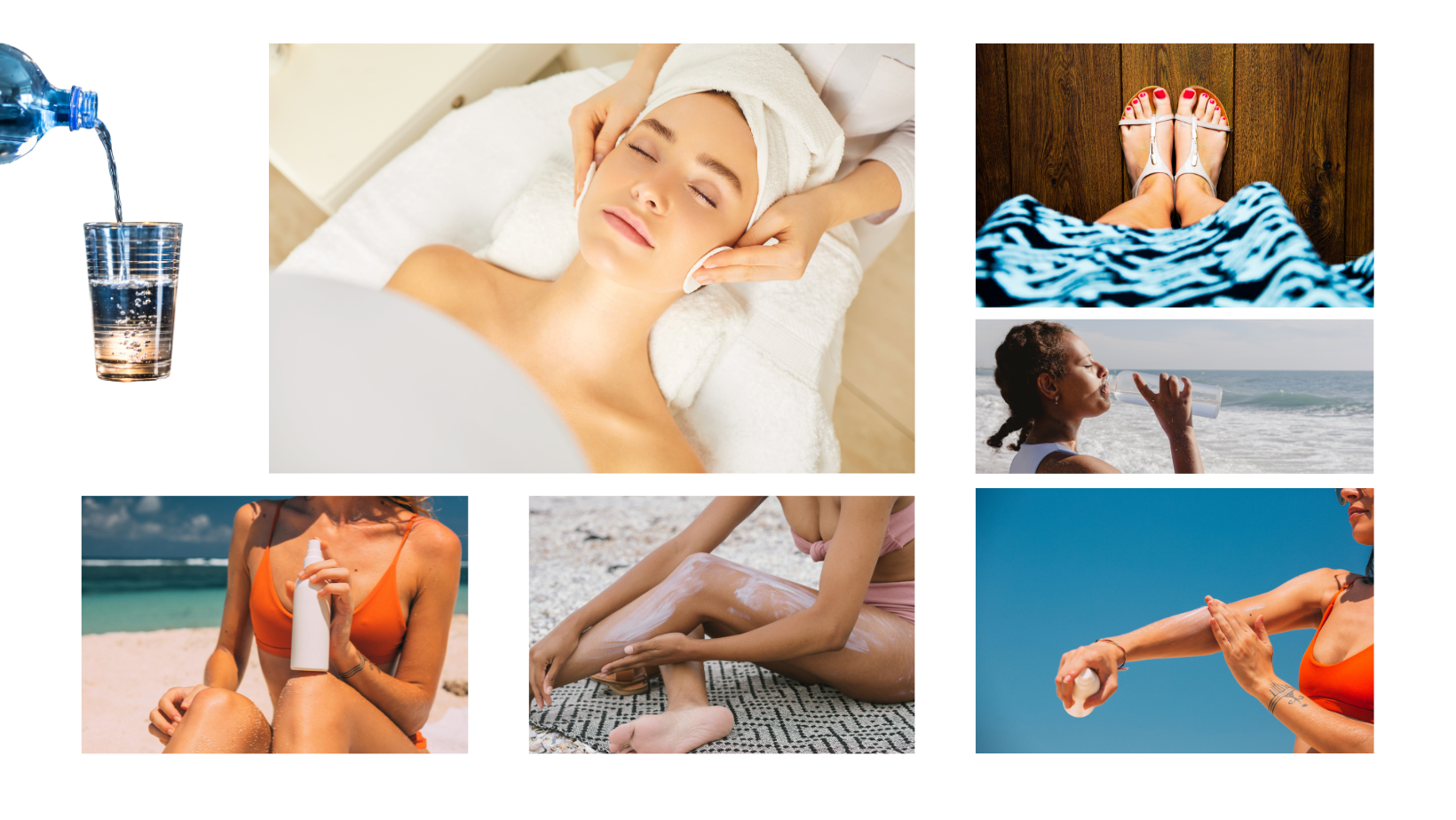 And finally, Keep Hydrated. 
Staying hydrated is vital for your health and your skin. It's easy to remember to drink water, but don't stop there – you can rehydrate skin in other ways. Increase your skin's moisture levels with your skincare, and don't forget to moisturize regularly. 
Making it a habit to carry a water bottle with you will be a game changer as you work to stay hydrated during the day.

The change of seasons is always exciting, but the key thing to remember is to be kind to yourself. When it comes to skincare, I always find it best to head in-store, talk to a specialist, or simply use the testers and explore what works best for you