FIND YOUR FRUIT & VEGE PERSONALITY | THE BASE
Lifestyle
07 April 2022
This School Holidays, we're going bananas with the pear-fect pick of interactive fruit & vege themed activities!
Each of our fruit and vege characters are special in their own way and altogether, we think they make a great bunch!  Keep reading to find out more about them and decide who you are most like.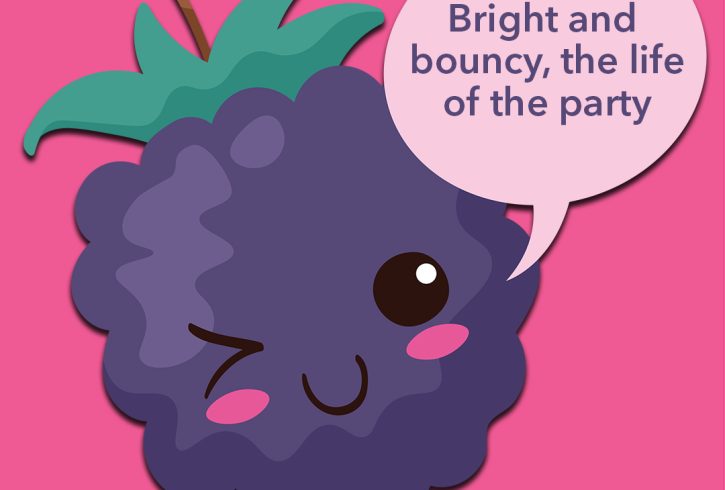 BELLA BERRY
Bright and bouncy, Bella Berry is the life of the party and the friend that kicks off all of your best planned – and unplanned – events and adventures.  Bella is a makeup lover, she adores the new season jewel colours coming through and natural products that are gentle and let her own beauty shine through.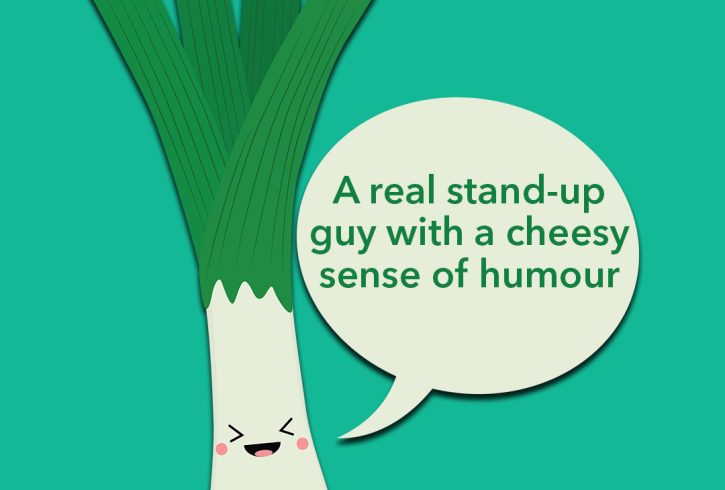 LUCA LEEK
A real standup guy with a cheesy sense of humour (there's a leek in the boat!). Luka Leek is smart, articulate and loves to debate the serious and not-so-serious issues of the day.  Luka is a tech-lover and his house is the place to be for impromptu game nights with the whole gang.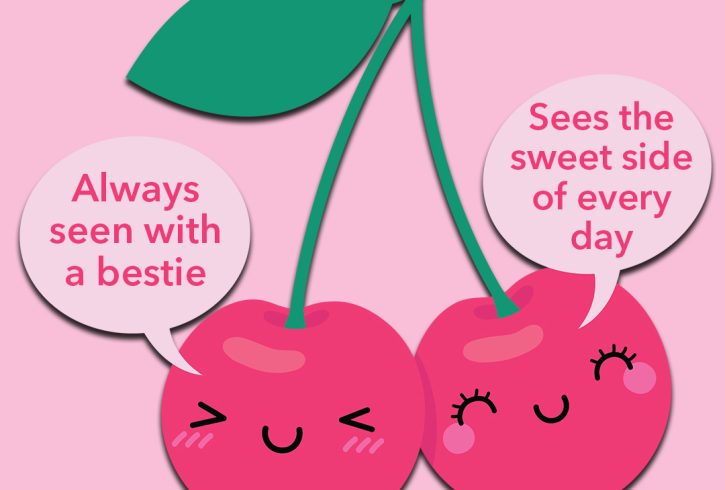 CHELSEA CHERRY
Always seen with a bestie, Chelsea Cherry is empathetic, supportive and will help you see the sweeter side of any situation.  She's the one you'll send your fitting room selfies to and is your go-to gal when you need a shopping buddy, whether you're buying or just dreaming.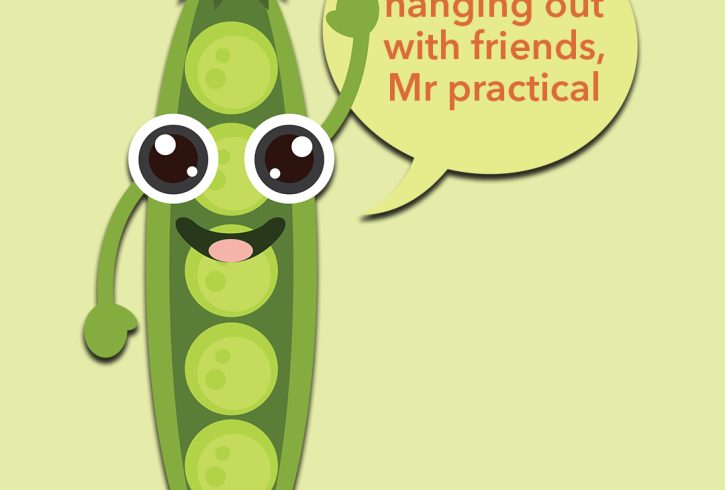 PETER PEAPOD
Happiest in a group, Peter is a keen sportsman, practical DIY dude and 100% dependable if you need help moving house.  Pivot!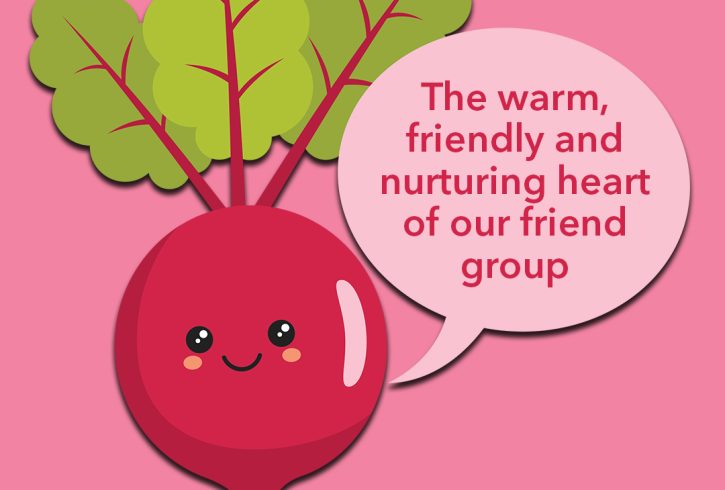 BECCA BEET
Warm, friendly and nurturing, Becca Beet is the heart of the group, keeping everyone in touch in real life as well as online.  She loves getting back to nature (#instalandscape ftw) on local hikes and off-grid spa experiences.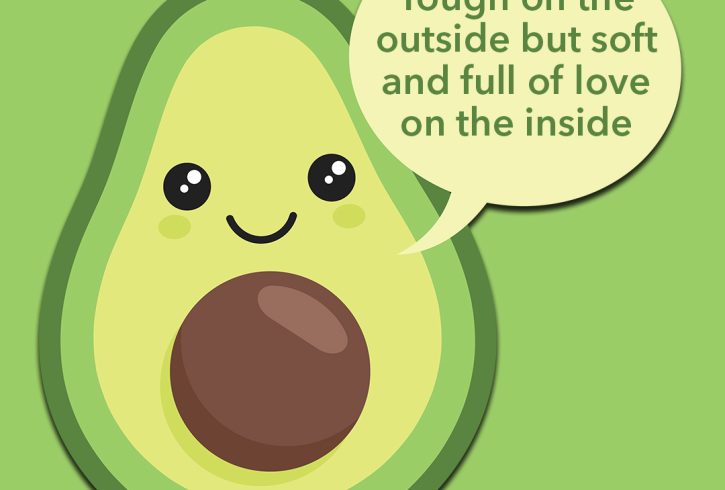 ALEX AVOCADO
Tough on the outside but soft and full of love on the inside, Alex Avocado is a classically stylish dresser who loves the movies as much as he loves the gym or a brisk walk along the river.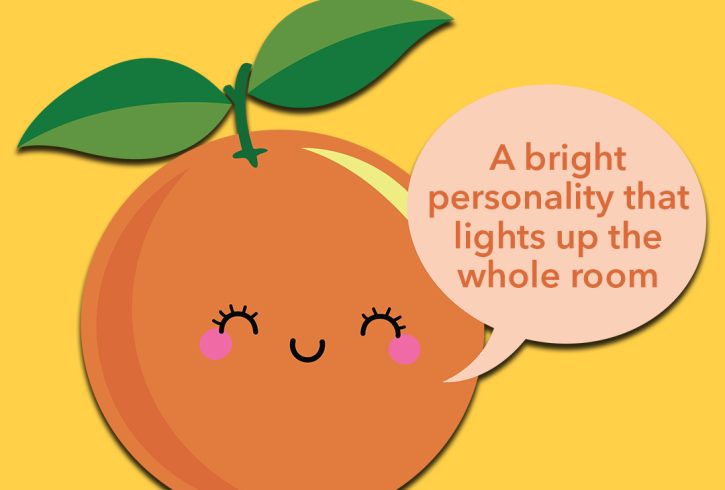 OLIVIA ORANGE
Vibrant and vivacious, Olivia Orange's bright personality lights up the room.  She's positive and optimistic and is a big fan of #dopaminedressing – adding pops of colour into her outfits that not only lift her mood – but everyone else's too.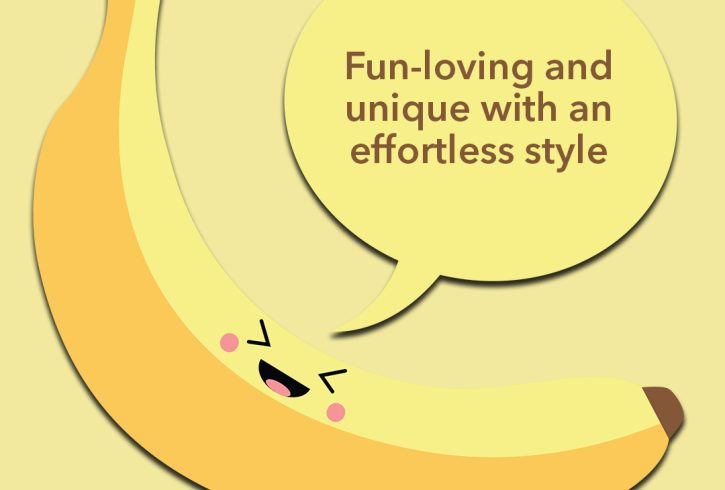 BIANCA BANANA
Fun-loving and unique, Bianca Banana's style is effortless and original.  Always up for a lunch date (#foodpic) and an afternoon shop, she's sweet and thoughtful and buys
A-MAZ-ING gifts.