CUSTOMISED COSY | THE BASE
Lifestyle
11 June 2021
June is the perfect month to cosy up your home! Winter has arrived with a cold blast and most of us are spending more time at home, delivering the perfect opportunity to create a space which you love and can't wait to come home to.
Personally, I think the best compliment you can receive about your home is that it is cosy, warm and inviting. This can be done many ways and to suit all sorts of tastes and budgets. To me, cosy looks like lots of neutral color tones in plush fabrics with a pop of color, and the ability to interchange pieces depending on the season! Conversely, to one of my friends, cosy is deep hues, a crackle in the fireplace and an amber scented candle lit.
Whatever your definition of cosy there are some fabulous pieces available right now to customise cosy at your place.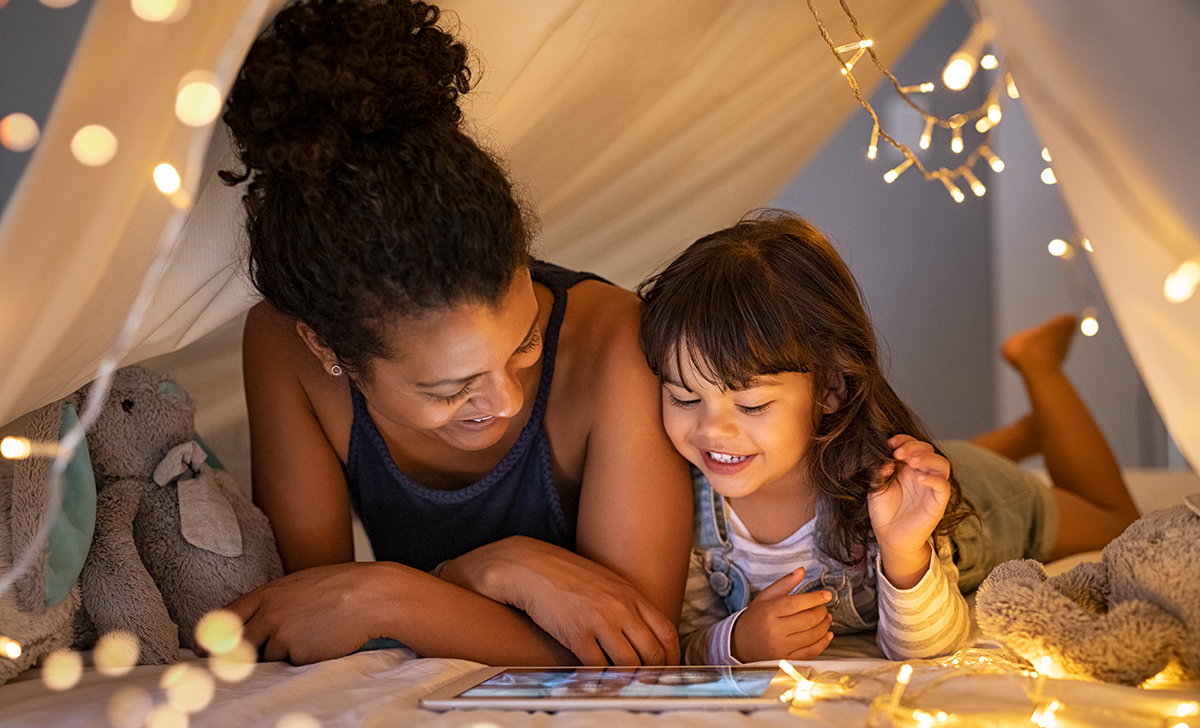 LIVING ROOM
The clue is in the name – living rooms to me are where many of my memories have been created, sitting by the fire as a child, family dinners, after work hangouts with my friends! Whether you are an entertainer, a homebody, or just want to add a little bit extra to your current living room, it's super easy. Here are some of my current favorites.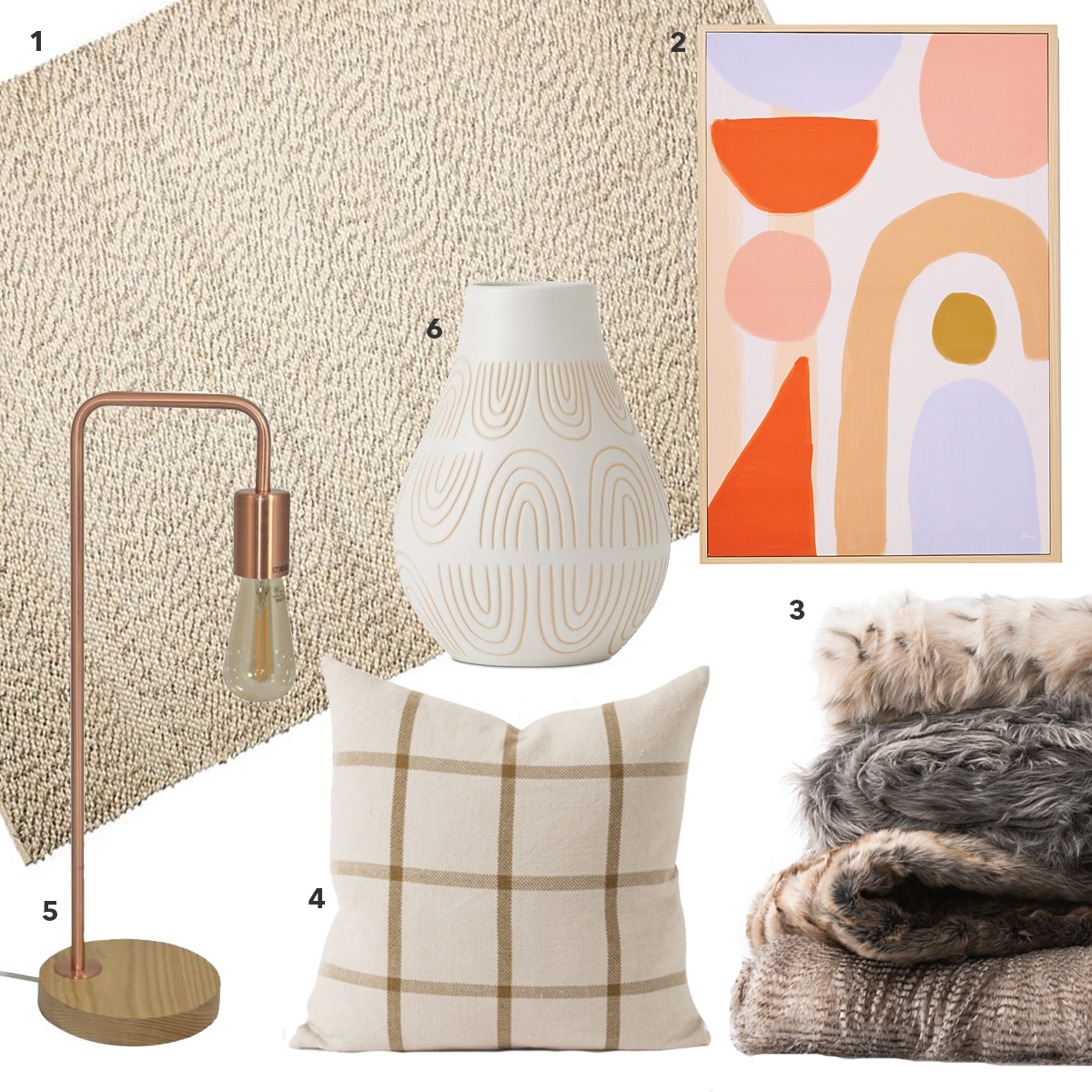 1. Floor rug, The Warehouse | 2. Art print, Typo | 3. Throw rugs, Bed, Bath & Beyond | 4. Cushion cover, Citta | 5. Table lamp, Lighting Plus | 6. Vase, Adairs
My home is decorated around interchangeable accessories, as my taste tends to change all the time! For ever-changing looks on a budget, my top tip for your living room is a neutral base, such as a light coloured couch or a wooden coffee table, that can be accessorised with your your current favourite colours, shapes and textures. At the moment I am loving dark green tones, so I added some cushions of that color to my couch. Once I get over those, I can swap them out very easily, without committing too much.  Still thinking about green, I am currently loving the look of plants, but because I am away from home a lot, an artificial plant suited me better, adding freshness without the responsibility!
Remember to hit all the senses! An amazing smelling house is the key to an inviting space you and your guests will want to linger in. I am a huge fan of Glasshouse candles (available from Farmers); they have scents to suit every occasion, room and taste. There is nothing more comforting to me then a dark room with a candle burning! I have recently also been using a diffuser, a great way to add a subtle scent to your home. You can also change the scent depending on your mood. I picked up the Natio diffuser from Farmers, and love lavender oil in it before bed.
BEDROOM
After years of living in student flats, I learnt to treat my bedroom as a sanctuary – somewhere that was just for me. Although as a student my room was sometimes not the cleanest (sorry Mum!), it was a place where I could escape. Today, my bedroom décor still embodies this; I may be a bit better at cleaning, but my room is still very similar from the first years of university – just right for Emily.
Your bed is obviously a huge part of the room – and the experience – and good sheets are key (thanks for the great advice Mum!). For a subtle pop of colour pair your classic neutral duvet cover with sheets featuring different patterns and colors – you can extend the look by adding in a coordinating throw or set of cushions.  Flannelette sheets are a good choice during the colder months for that extra layer of coziness.
No matter where I live, I will not go without a side table. The perfect place to pop down a hot cup of tea or a good book. Decorating side tables adds another layer to your bedroom. Here are some of my side table essentials and other bedroom finds to help you transform your bedroom into your own perfect sanctuary.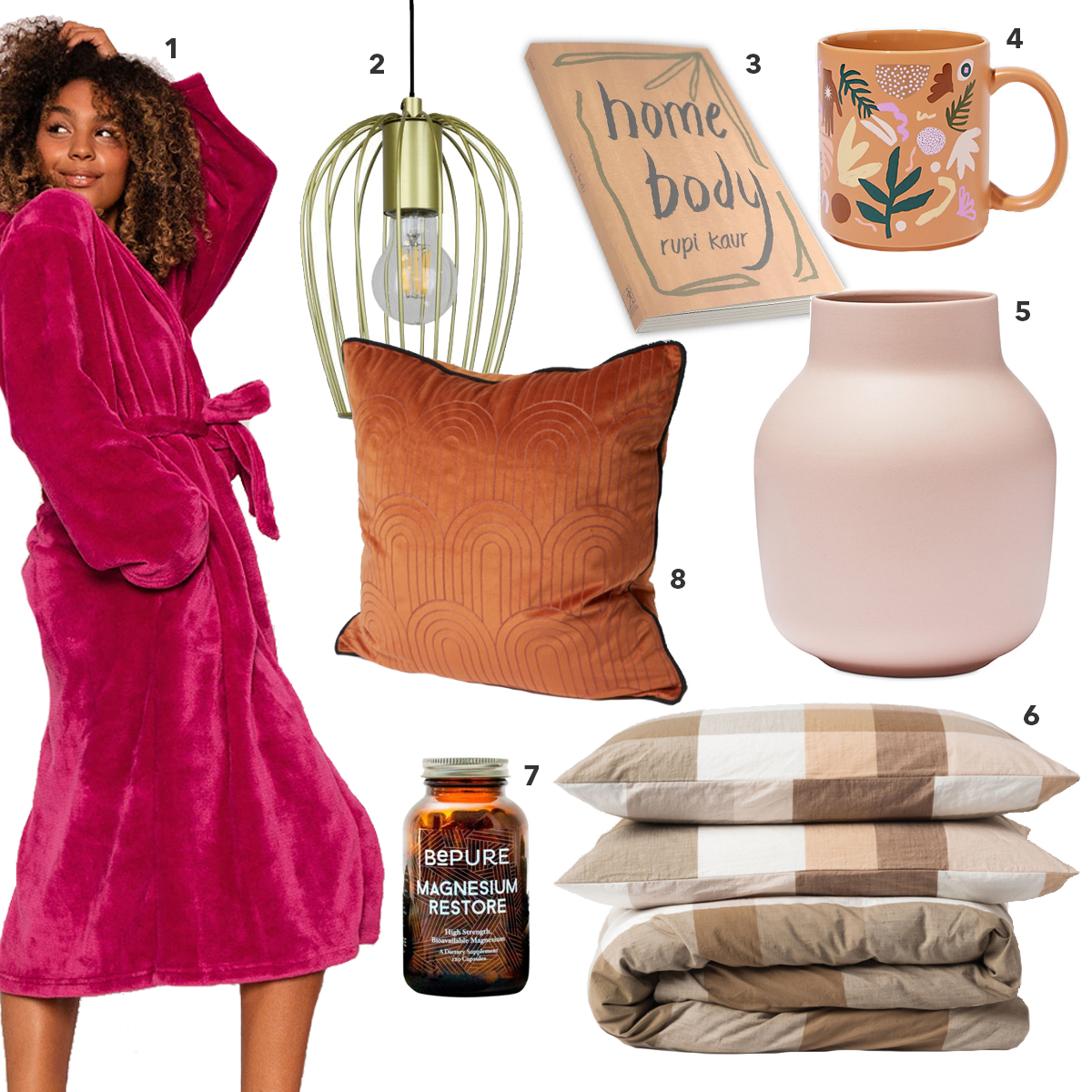 1. Gown, Bras n Things | 2. Pendant light, Lighting Plus| 3. Book, Paper Plus | 4. Mug, Typo| 5. Vase, Adairs | 6. Duvet cover, Citta | 7. Supplements, Life Pharmacy
I hope you have a great time warming up your home, and have found a little inspiration here.  And, if you're looking to gift some coziness, but don't know if your recipient is into warm browns or intense jewel tones, cut the stress and grab a Kiwi Property gift card – and get it right every time.  Stay cosy!