CLEAN UP AT THE BASE THIS SPRING!
Lifestyle
17 September 2020
There's so much to celebrate about spring… except perhaps the association of the season with cleaning.
But then I tell myself, I did the spring-cleaning during lockdown. Ahead of myself, I am!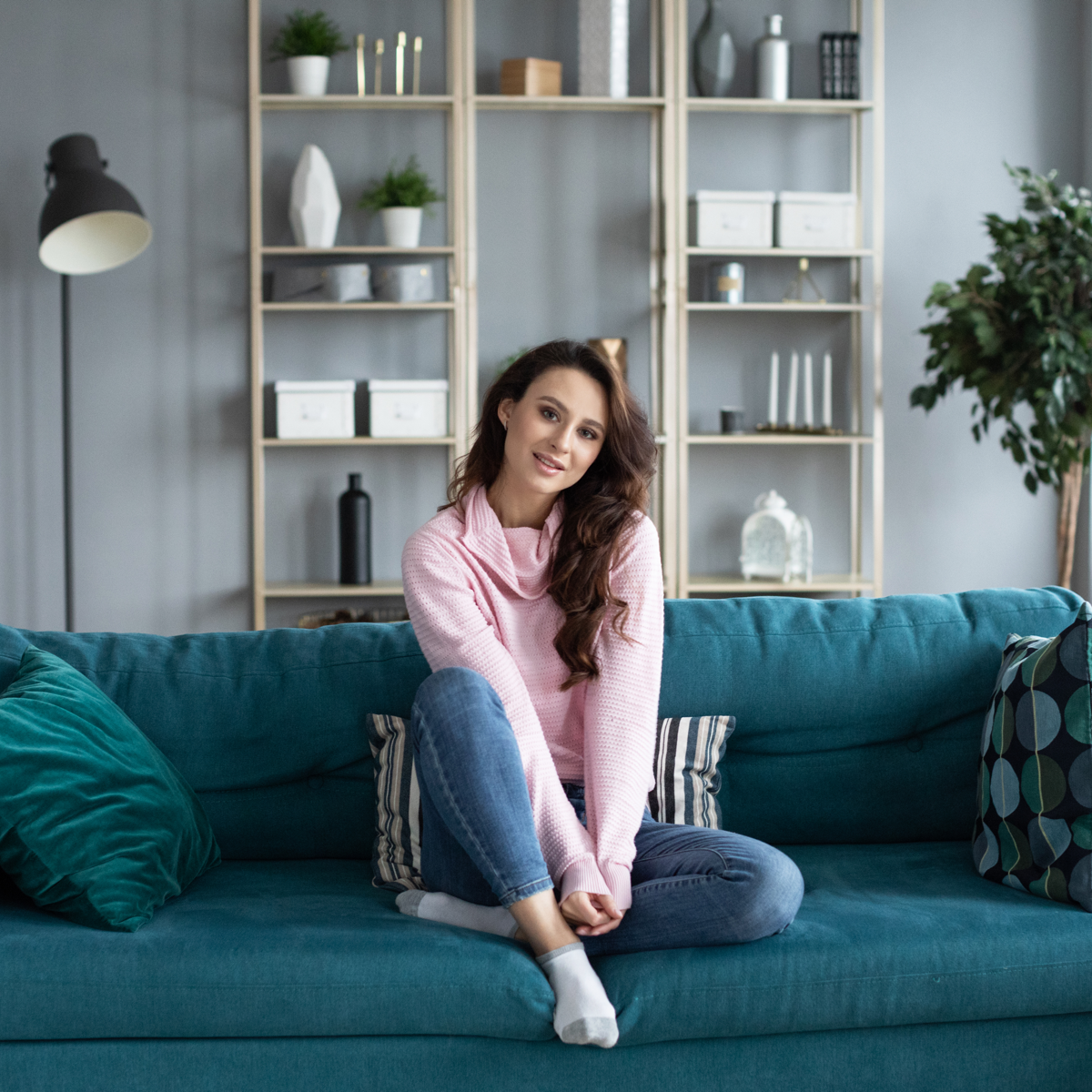 To be honest, I do like the fact that spring-cleaning tends to incentivise the culling of unnecessary things, sometimes to be replaced with better options. It's a time when I look at things like storage solutions, replacing clothing that hasn't weathered too well, purchasing some new crockery (no chipped items allowed), and perhaps being swayed by what's trending. It is, of course, a good time to check out the sales, and even start putting aside Christmas and end-of-year gifts for teachers, tutors, newspaper deliverers and the likes. (I told you I am ahead of myself).
As for what is trending in homewares and décor in general, I checked in with those in the know.
Taupō interior designer Trace Beaumont Orr indicates we can expect plenty of texture (the most popular fabrics at present are boules, which are full of texture), and the continuation of plenty of organic materials. Think stone and metal.
If you are looking at ramping up the copper, nude, ochre, burnt orange, river stone or slate hues in your home then you are on trend. Lynette Lochhead, who heads Tauranga's Design on James, says these are the colours featuring this spring. Depending on your home: jute, driftwood, silver birch and dove grey are also good options. Lynette's seeing some homeowners deciding upon a "stunning combination" of rich teals and/or burnt ochre with charcoal – adding up to an opulent look.
Associate spring with pink cherry blossoms?  Never fear, various shades of pink are adding colour. The pinks have become broad – vintage rose, rosewater, blossom, blush, lychee, whisper pink, rose quartz and fuchsia.  Pair these delights up to add life to the linen colours of oyster, pumice and sand, Lynette suggests, and your home will pop.
All indications are then that we will be seeing such colours in our cushions, throws, blankets, duvet covers etc in the shopping centres this season. It's good to know if you are thinking of freshening up your home's interiors in a season suited exactly for that. It's a great time to inject new life and our shopping centre is laden with goodies to help with that endeavour.  Happy shopping.
PS: Apologies if this blog has distracted you from your spring-cleaning.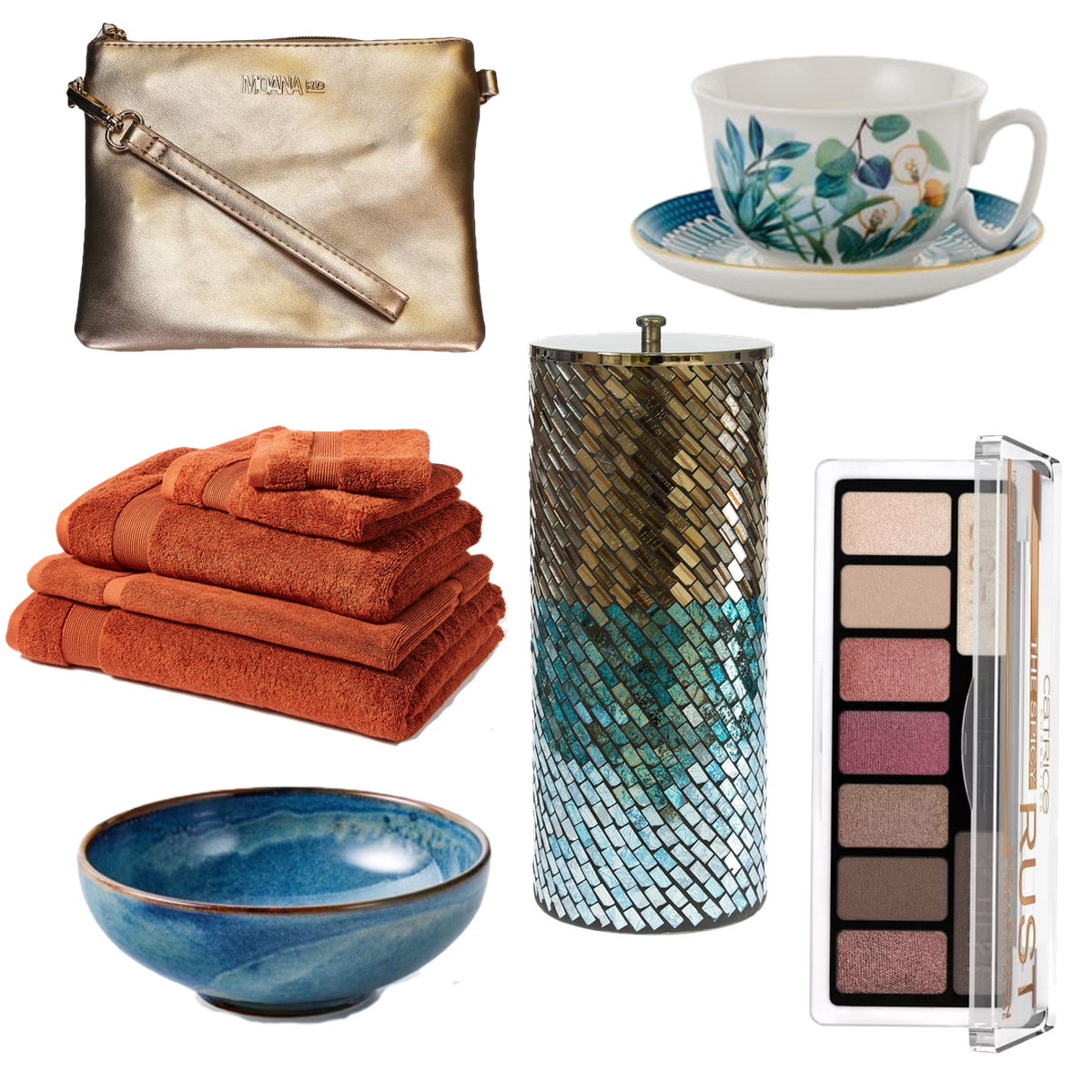 The Base clockwise from top left: Acquisitions Moana Road 'Viaduct' clutch bag bronze; Whitcoulls Blue Forest Tea Cup Saucer Set Boxed; The Warehouse Maybelline Nudes of New York Eyeshadow Palette; Stevens Fine 2 Dine Nova Bowl, Blue, 18×6.3cm; Farmers Domani Sorrento Towel Range, Clay; (centre) Bed Bath & Beyond Flourish Adela Mosaic Toilet Roll Holder.
And if you are looking for a gift while you are popping into THE BASE,  how about a Kiwi Property gift card? You can order them instantly to your email or theirs, and they can be used at over 800 stores across our 6 shopping centres nationwide Click HERE to purchase.
Happy Shopping!