PARTY STYLE TIPS | THE BASE
Fashion
02 November 2021
IT'S TIME TO FROCK UP AGAIN FOR SUMMER
Well team of 5 million, I really hope by the time we're all reading this, we're out of at least level 3 lockdown – or at least have some light on the horizon – and able to visit our favourite mall again! 
I do have to say, this relative freedom couldn't have come at a better time, style-wise! I LOVE that we are coming out to play whilst we are heading into summer! Can you imagine how depressing it would have been to come out of lockdown into the middle of winter? Haha!
SO! That means it time to celebrate our summer style and really take the time to dress up and have fun with fashion, just in time for party season.
I would take a bet that most of us are now used to a more casual style of dressing, and might find it a little jarring to come out of lockdown and have to actually wear pants again, so I wanted to give you some of my expert tips on how to have fun with your style again, and really take the time to dress up! But remember, dressing up doesn't have to be all glitz and glam, it can just be something slightly more elevated that your everyday style.
I've put together some of my favourite looks to help you get back in the mood for Christmas parties and all that summer fun that hopefully we can all have soon!!
TIP #1: Colour is BACK!
I know as a country, we do love a bit of black, but oh my word, I don't remember a season as full of colour as this one! Everything from below brights to gorgeous pastels are on offer so take this as a sign to perhaps step away from the black and into some colours.
Here are some of my favourite colourful party pieces from The Base!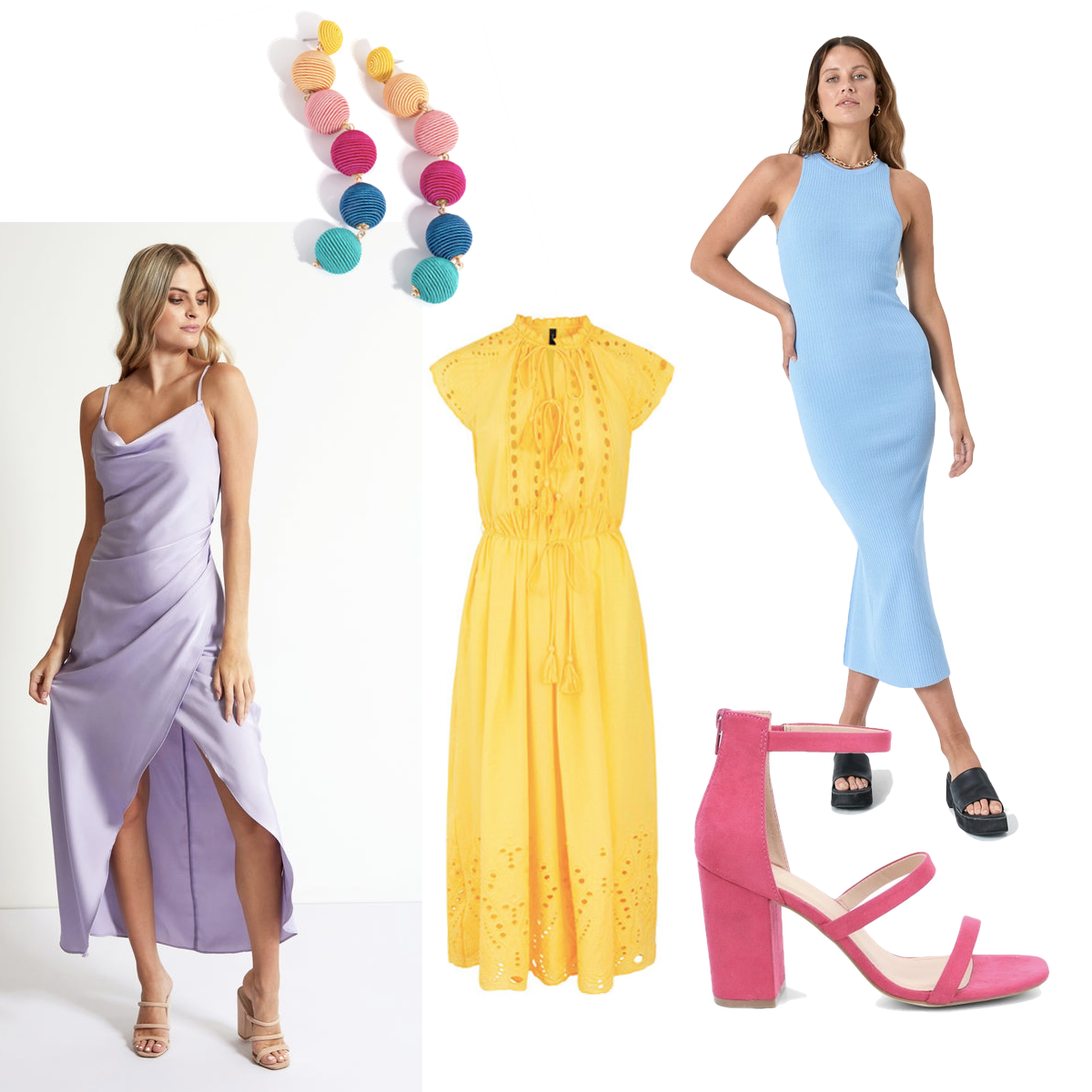 Pagani lilac dress | Lovisa earrings | Farmers yellow Dress |  Glassons blue midi dress | Pink Number One Shoes heels 
TIP #2: Get snazzy in separates
Gone are the days where a dress was the only acceptable option for us gals to wear to a party. There are SO many fab separates that match, giving the look of a dress or jumpsuit, but also the versatility to wear both pieces separately.
Try these options from The Base.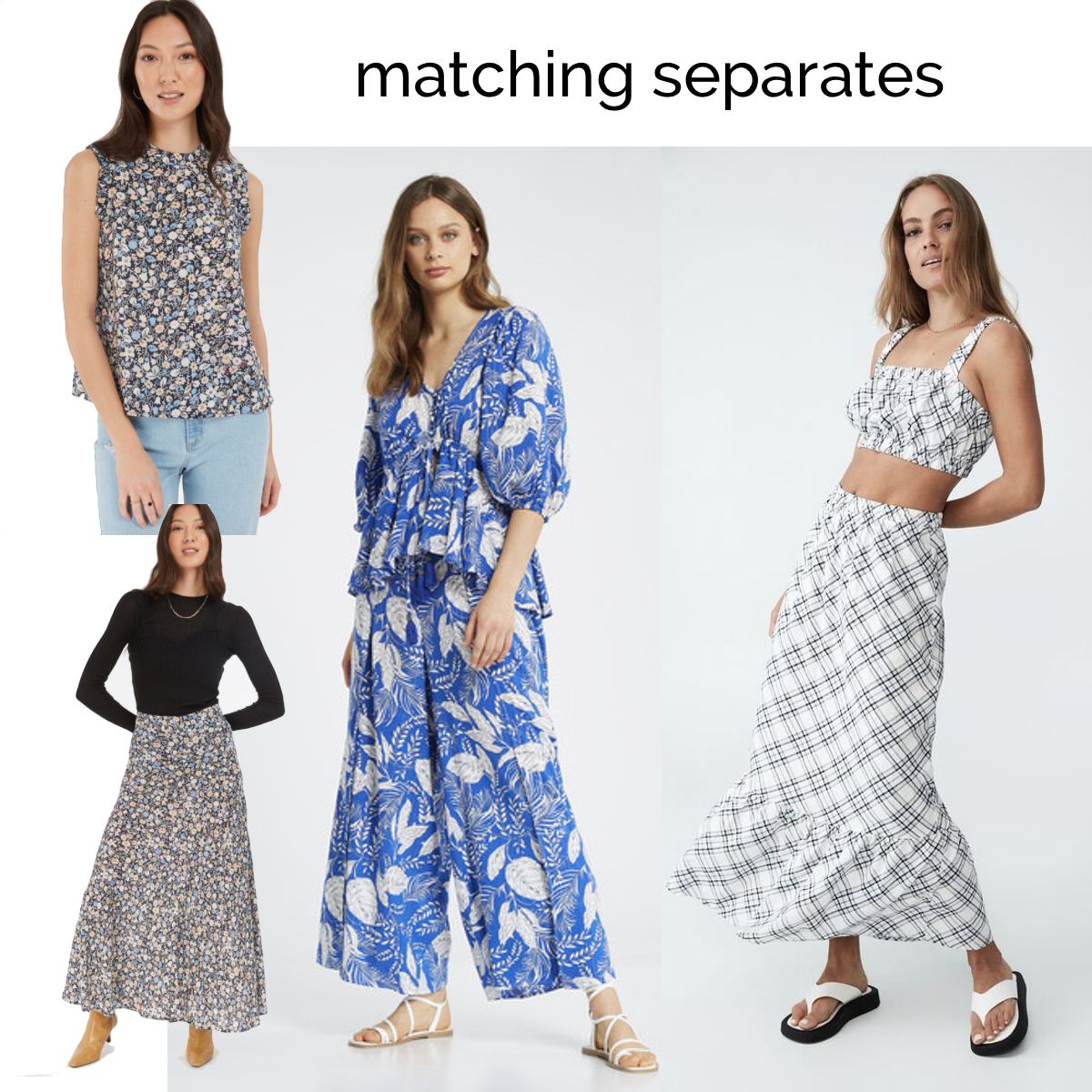 Max blouse and maxi skirt | Farmers blouse and pants | Cotton On crop top and skirt
TIP #3: Anything goes
When it comes to style, you do you boo! Don't feel dictated to by the latest hot trend. The MOST stylish people around are those that are wearing what they love, and being true to their own sense of style.
Find things that are fun and playful and match who you want to be! Don't be scared to try anything you love!
Here are some fab party finds from The Base to get you started.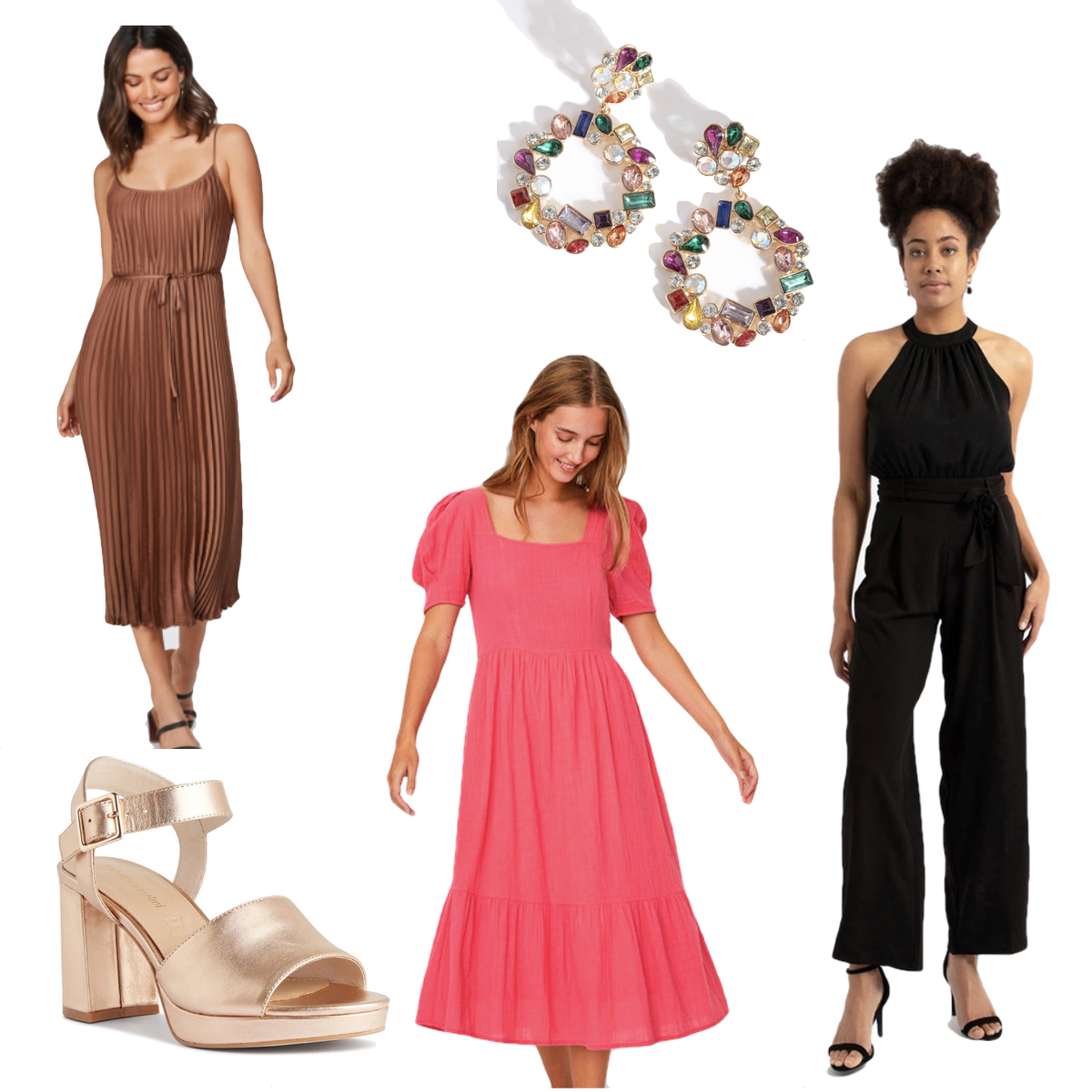 Max pleated dress | Lovisa statement earrings | Merchant 1948 heels | Farmers coral dress | Pagani black jumpsuit
So all my fingers and toes are crossed for us all that we GET a reason to celebrate this summer! Remember to pop in and support the retailers at your local mall, they sure did miss you.
Until Next Time
Happy Shopping
Cait