LUXE LEATHER LOOKS | THE BASE
Fashion
05 June 2020
I'm a Summer girl so when the cold weather starts rolling in I'm usually the first to start reluctantly rugging up. And while there is a certain comfort in warm, oversized knits, the hero of the season is a great leather jacket.
Conquering wind chill like nothing else, the effortless style is something to look forward to.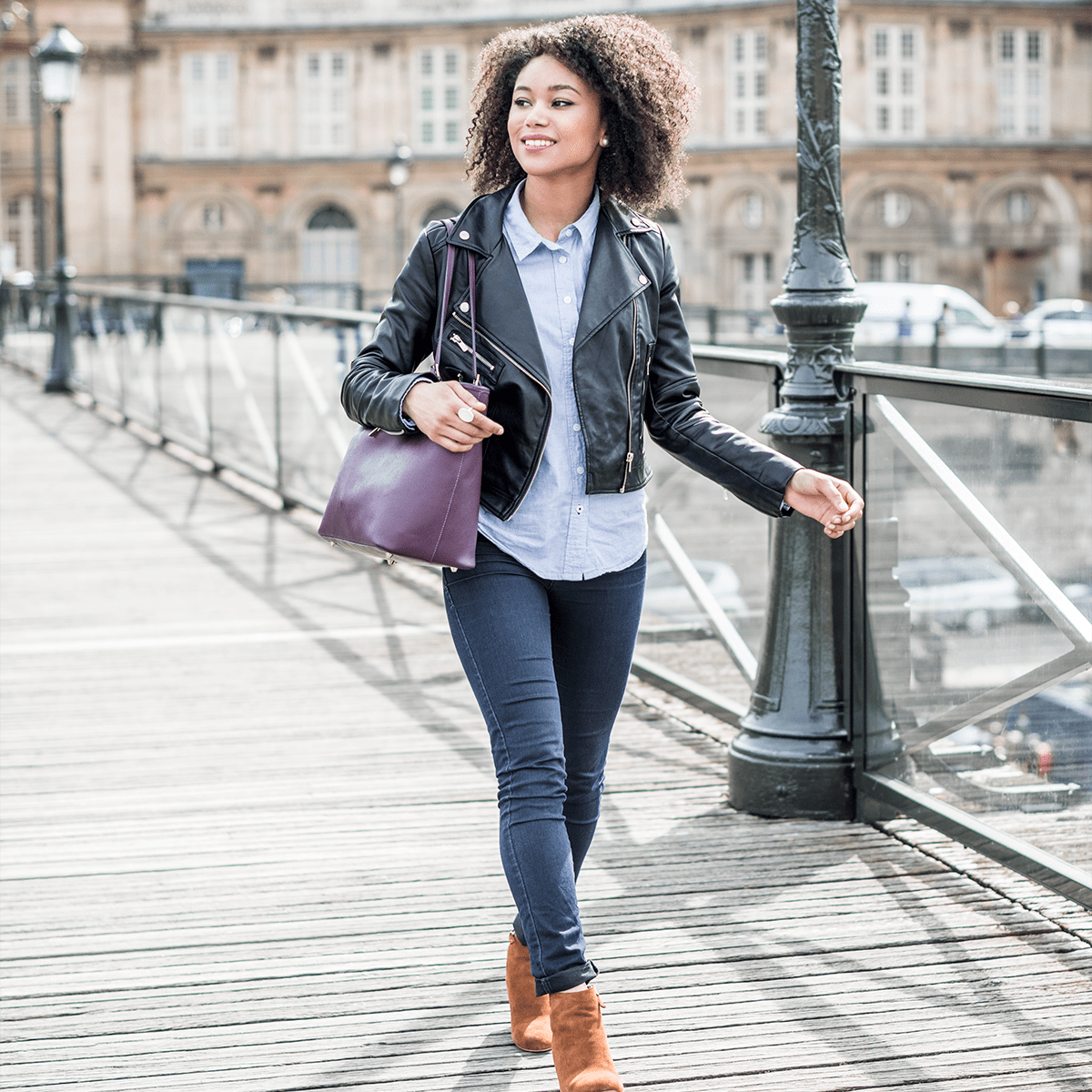 Today's jackets are softer and more stylish than ever, come in a range of shapes and there are also plenty of vegan options available.
Whatever you're looking for, Chasing Cait (our resident fashion blogger) has tips and tricks to show us how to make the most of this statement piece.
Here are some fresh ways to work your jacket (real or faux) into your winter wardrobe:
1 – Layer over a feminine dress to add edge to your look – adding ankle boots (which we know from Cait's last post) is must have staple.
2 – Wear it on the weekend to "up" your casual outfit – coupling with a statement tee doubles your bold!
3 – A leather jacket makes your workwear a bit more fun – you can rock your look up while nodding to your corporate side. It's your day, your way.
4 – Play with texture and wear black on black – in Cait's example, leather and lace…another deep and meaningful combo. It worked for Madonna. Make it work for you.
5 – Use it as a short layer over longer layers to create drama with your outfit – now you can really experiment with patterns and pieces. Kimonos are perfect longer layers over a super casual look to give it a bit more glamour. The jacket just tops the look so you can go from shopping, to drinks and dinner – and stay fashionably warm (no bulk here) the whole time.
Now you don't have to go full rebel with your jacket. If it's not for you, there are other styles and colours that may fit you better. The one in the video is from Max (HERE), yet a peek around The Base (HERE) will give you options.
AND here's more inspiration to break out of the norm and mix in a little more wild.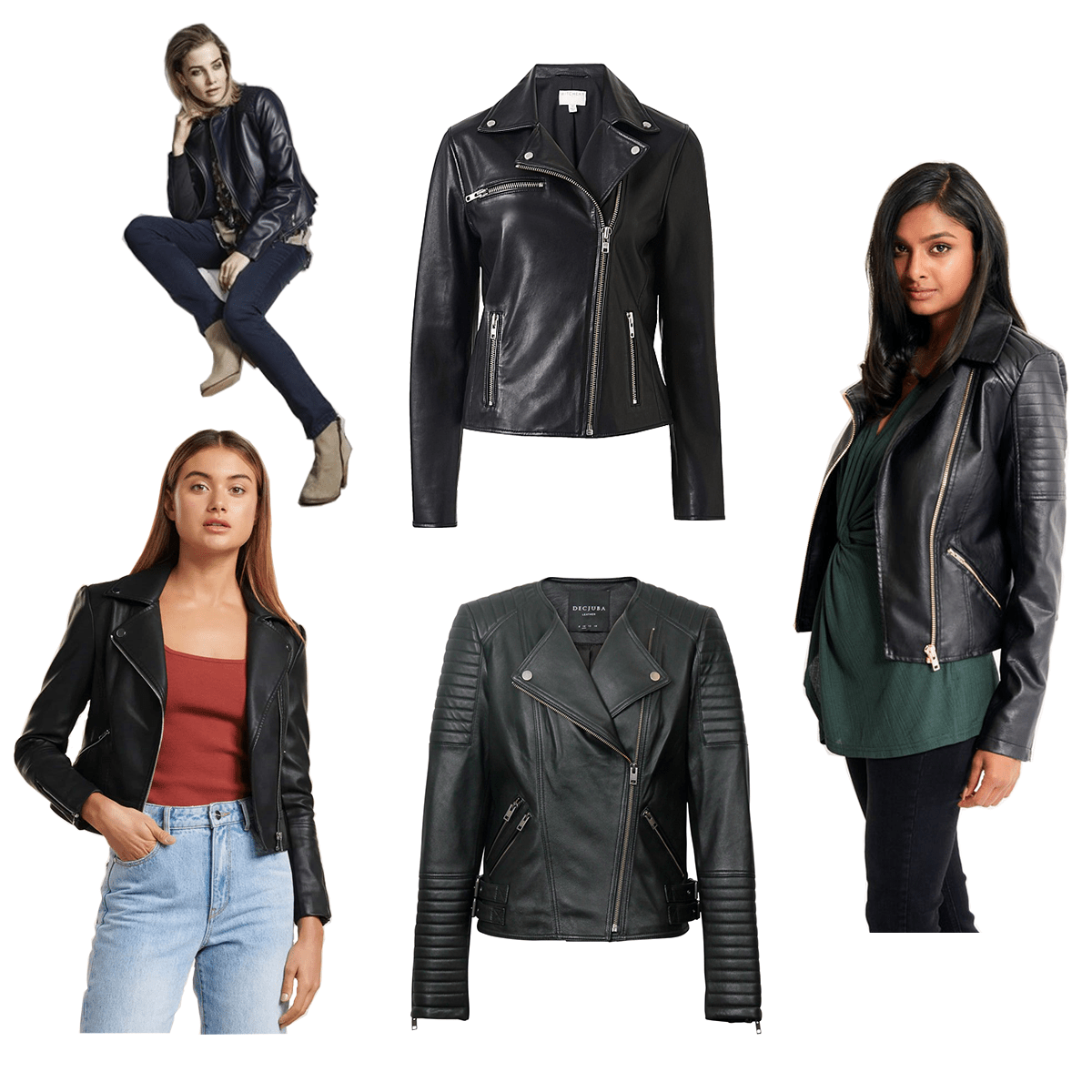 THE BASE: Hartley's Bravado Jacket | Witchery Leather Biker |  Pagani Quilted Biker Jacket |  Decjuba Cory Collarless Leather Jacket | Forever New Vegan Lola Biker Jacket
And now that we are open, if you missed any special occasions when we were on lockdown or have one coming up, how about a Kiwi Property gift card? You can order them instantly to your email or theirs, and they can be used at over 800 stores across our 6 shopping centres nationwide Click HERE to purchase.
Want to read more of Cait's style tips? Click HERE to visit THE BASE's fashion blog.