LOOK SHARP THIS HALLOWEEN!
Fashion
23 October 2019
BIG NEWS at The Base just in time for Hallowe'en…LookSharp Store has opened their shiny new location (between North Beach & Nando's), and is your PARTY CENTRAL for all things Tricking and Treating.
I love Hallowe'en. Actually, it's my favourite holiday so here are my top picks…well, at least, here are the costumes that I usually give the MOST treats!
Growing up (in our sleepy California beach town), my Mum made most of our costumes – she was super crafty – and my best memories are me skipping around the neighbourhood with my brothers and our pillowcases (they hold more candy).
We knew year after year who gave the biggest candy bars (peanut butter cups were the BEST!) and bags of pretzels (our next door neighbour!).
To this day, I usually dress up in 1920's, 1950's and super hero attire (even when it's not Hallowe'en) and I have boxes of wigs, flowers, hats and glasses for any guests who may zoom in for some sassy games and dance parties.
So if you are scrambling for ideas, here are some you can pop into the LookSharp Store and snag!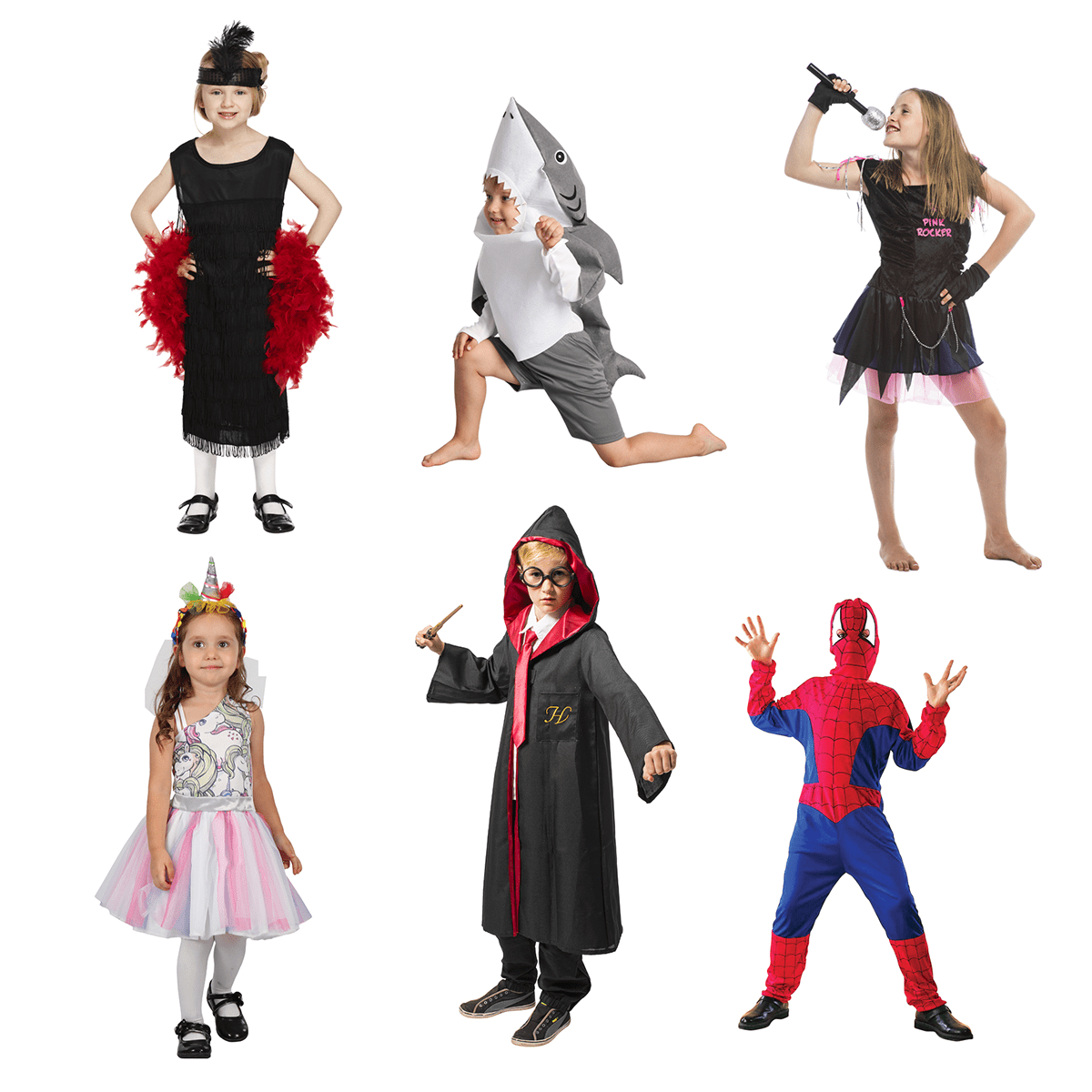 These costumes can really be adapted for anyone. And when you let your little ones customise them – maybe adding some butterfly wings, a tiara or sparkly shoes – they are really stepping into their best imaginary self.
Because aren't costumes our way of living our dream life in real life?!
From adventurous pirates  and wizards, to adorable unicorns & puppies — and throw in a rock star for extra volume (haha!) — everyone will be looking sharp and ready to party!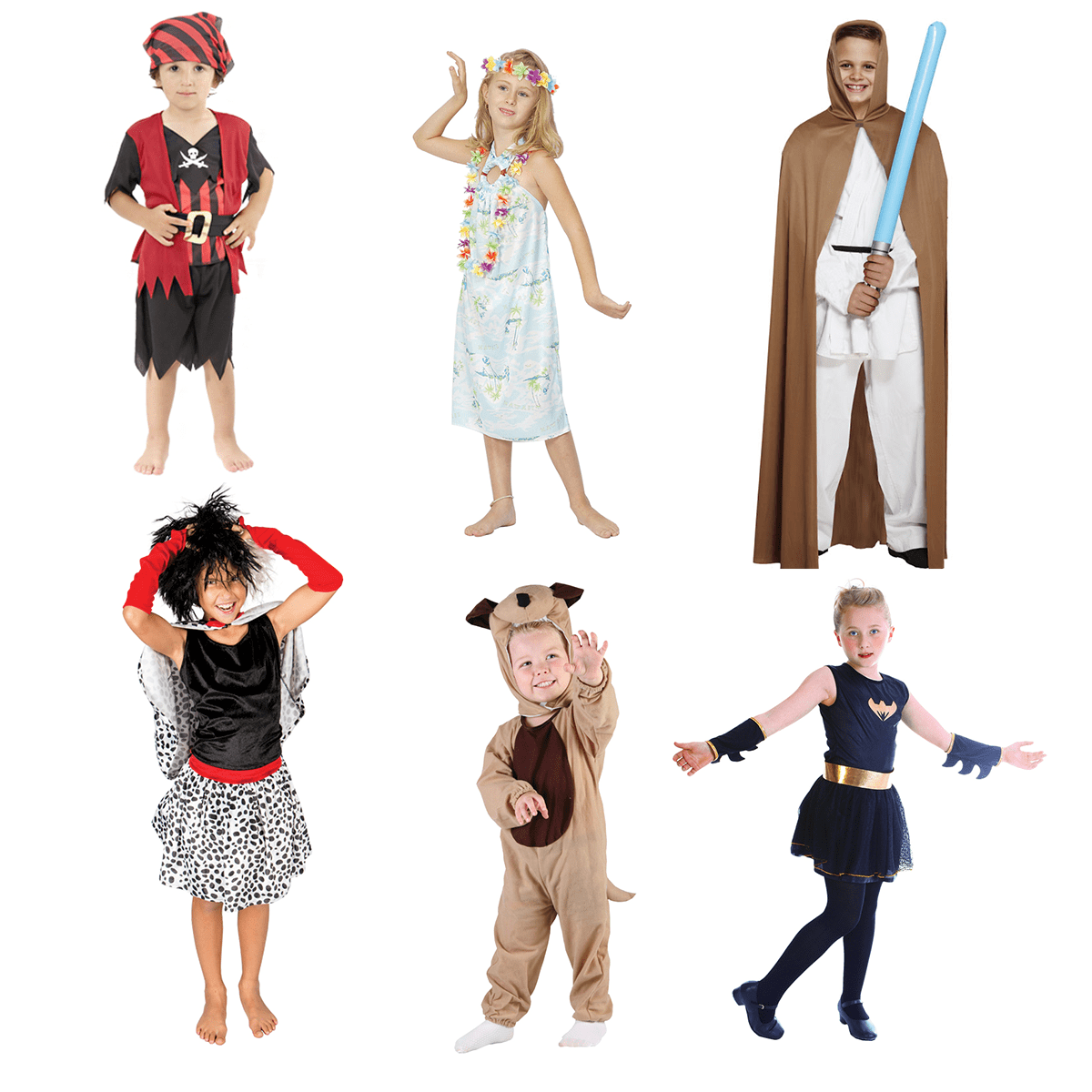 Top image clockwise from left: Flapper Black Child, Lil Shark, Pink Rocker Child, Spider Hero Child, Wizard Boy Child, Lil Unicorn.
Bottom image clockwise from left: Lil Pirate, Hawaii Girl, Brown Hooded Cape Child, Bat Girl, Lil Puppy, Evil Madam Girl
Note: Individual costumes may not be available at the time of purchase. Please see store for details.
HAPPY HALLOWE'EN!