DECJUBA + THE HUNGER PROJECT = EMPOWERED WOMEN | RETAILER FOR GOOD
Fashion
16 October 2019
Who knew shopping could change the world? Decjuba, that's who. It's always inspiring to share what our amazing retailers are doing to create a positive impact…and Decjuba is doing it one t-shirt at a time!
Decjuba (a female-led brand) has JUST let us know they are proud to continue their LONG-STANDING partnership with The Hunger Project. Their latest contribution is a NEW tee – The Hunger Project Tee – a limited edition – where 100% of the proceeds from EVERY tee is donated to The Hunger Project. WOW!
Together they've already raised over $874,000 and have had a positive impact on over 5.5 million lives – by providing education for women in developing nations so they can be self-reliant and agents of change within their communities. Amazing, right?
"We're constantly blown away with the growing number of customers who support our initiatives with The Hunger Project. This year our goal is to positively impact even more lives…and it starts with just one t-shirt." – Tania Austin, owner of DECJUBA
What can you do? Support both organisations buy learning more and buying a limited tee. You can find Decjuba here at The Base.
Thanks Decjuba and The Hunger Project for being leaders of change! Now…what will you do to empower women and change the world with Decjuba?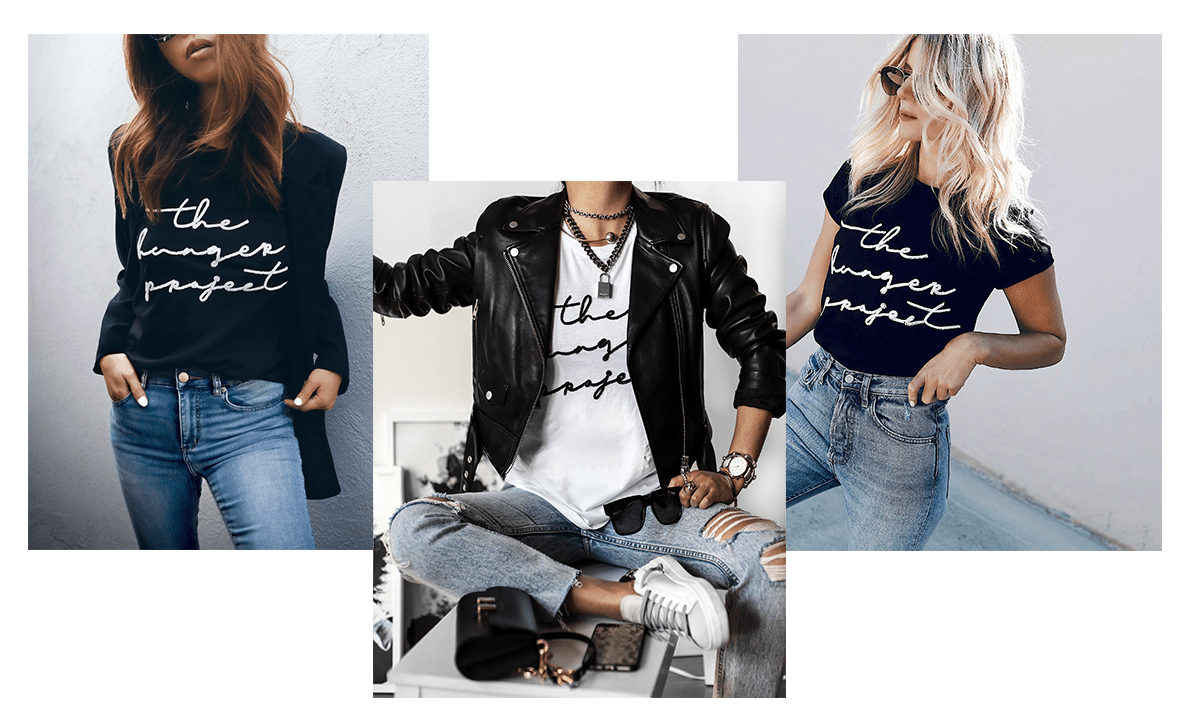 Tees available at Decjuba from 16 October.