THE ULTIMATE NEW ACTION MOVIE
Entertainment
26 November 2018
As a film directed by Steve McQueen and adapted from a 1983 British crime drama series based on a novel by Lynda La Plante, I'm not sure what I was expecting from this movie.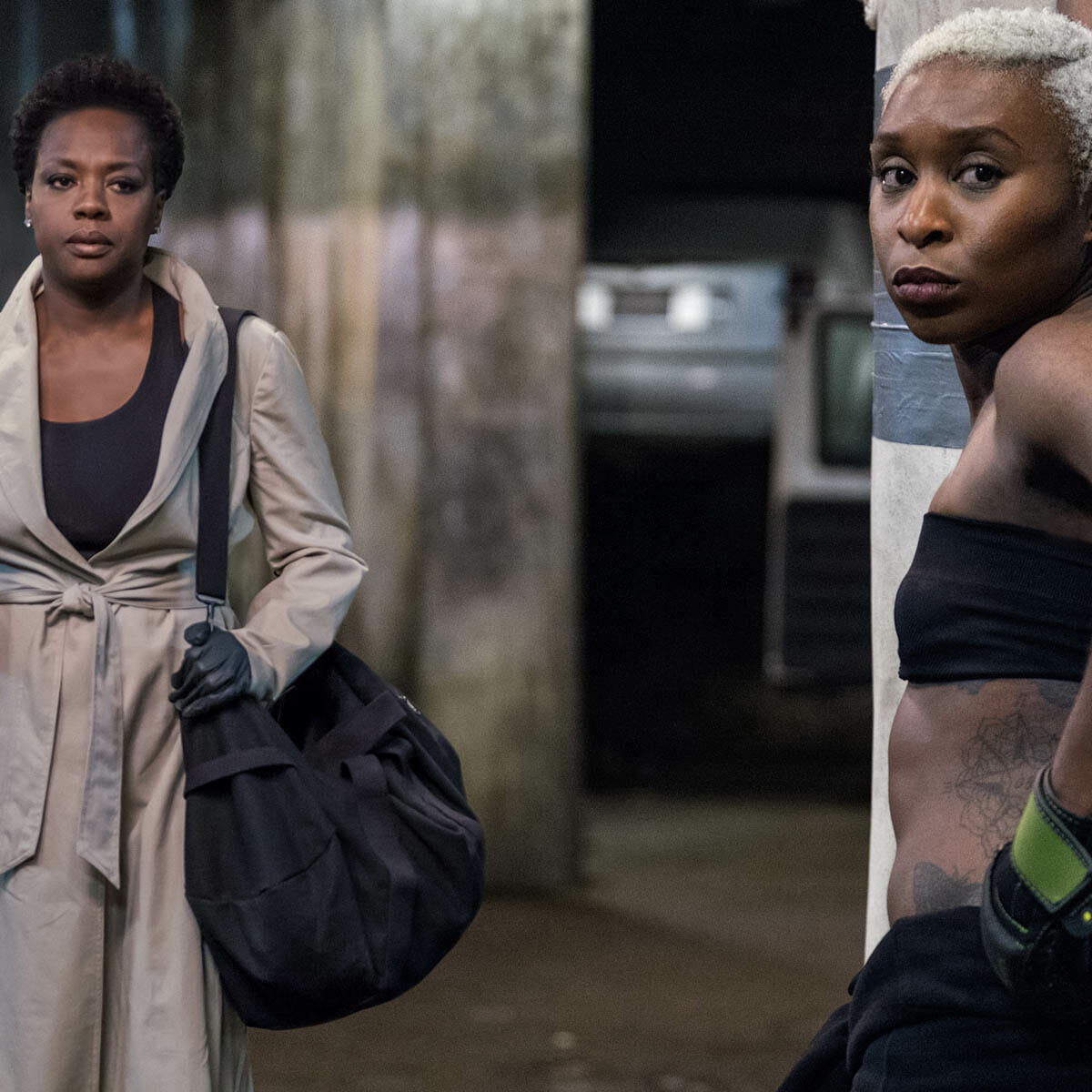 Maybe something along the lines of the entertaining action of Oceans 11?  Based on the fact that Gillian Flynn (writer of Gone Girl) was involved in writing the screenplay  I was certainly hoping for some suspense and a twist or two!
Set in Chicago in 2008, a year that saw murders in the city increase by 15%, (Chicago's homicide rate had surpassed that of Los Angeles by 2010) this is more than just a robbery movie.  It has action, intrigue, drama, sex; the lot.
A stellar cast including Viola Davis, Liam Neeson, Robert Duvall, Colin Farrell and Michelle Rodriguez was a promising start and they did not disappoint but Daniel Kaluuya as the killing machine Jatemme was chillingly convincing, and his complete lack of emotion as he carried out his reign of terror was shocking and intense… Someone you wouldn't want to come across on your own at night.
After a short introduction to the main characters, we are smack into the robbery in action with car chases, sirens, gunfire and a massive explosion.
Viola Davis as Veronica Rawlins, the wife of lead gangster Harry Rawlins (played by Neeson) is left wondering what to do after finding out her husband has left her with nothing.Jamal Manning (Brian Tyree Henry), who is running for alderman of his ward against Jack Mulligan, is after the $2m Harry Rawlins stole from him but he is not just an ordinary candidate.  He is a strong-arm crook and the terrifying Jatemme is his main man.  He gives Viola a month to get his money and threatens her life, the lives of the other wives and her beloved dog, if she doesn't liquidate her apartment to get it.Veronica convinces the other wives to join forces with her and carry out the heist together after discovering Rawlins' plans for the next job in a safe deposit box.
Rodrigiuez as Linda is the tough, streetwise chick who gets her come-uppance by assuming that leggy blonde Alice, played brilliantly by Elizabeth Debecki, is not going to be much help.  However the tables are soon turned when Alice turns out to be a crack shot and brilliant liar and her sexy, seemingly helpless persona becomes an asset.
Colin Farrell is the local alderman whose family have held the 18th ward for 75 years and he is so believable as the dodgy Jack Mulligan that I kept questioning whether it was in fact Farrell as I have never seen him this slimy.  Robert Duvall as his elderly but powerful father Mr Mulligan expresses the desperation of a once strong politician who knows he is on the way out, but still clings to what power he has by bullying his son who is quick to fight back and fight dirty.
The political undertones of this movie add another dimension to the story, taking it a step further away from just an action drama into a cleverly crafted, but starkly cynical tale of the division between the haves and have nots. This film brutally demonstrated the power held by few and inflicted on many.
Without giving too much away. there is something about this robbery movie that transcends the usual premise of revenge or adrenaline.  It's really about survival.  It's violent and raw and the twist at the end will leave you breathless.  McQueen says he wanted to create characters from the real world and he has done this I think.  It didn't feel like something produced by Hollywood but rather something that could happen in real life.