THANK YOU FOR THE MUSIC
Entertainment
19 July 2018
Here we go again! The sequel to the much-loved Mamma Mia surely lives up to the hype.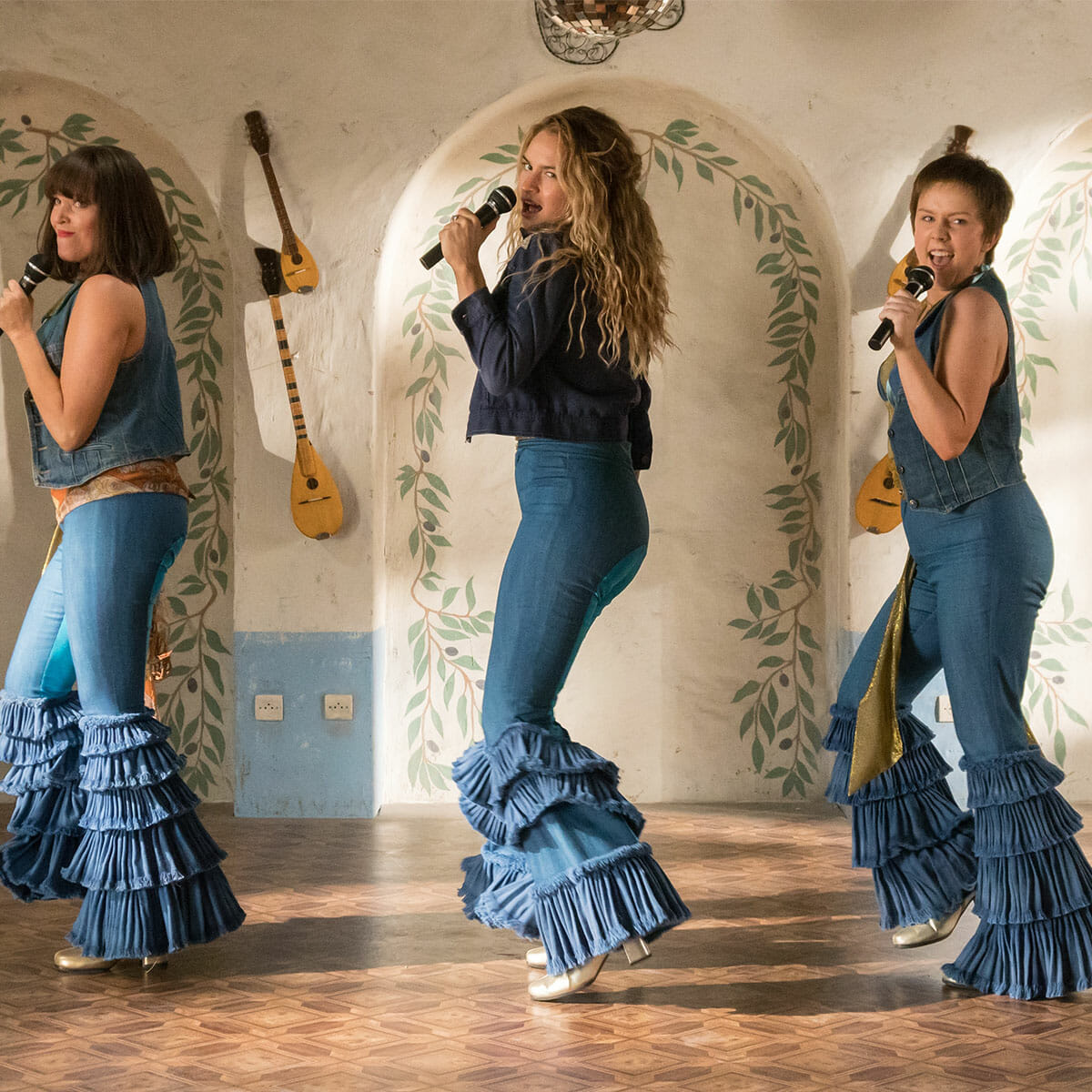 Set in the picturesque and insta-worthy Greece, the stunning scenery alone is a reason to go and see Mamma Mia: Here We Go Again. Another compelling reason? The cast – namely Meryl Streep and Cher. Yes, you read that correctly; Queen Cher graces all of our collective beings by joining the cast this time around.
Following on from the much-loved first movie, the cleverly titled sequel Mamma Mia! Here We Go Again follows Donna's daughter Sophie on her quest to reopen the villa she grew up in as a hotel in her mother's honour. As Sophie experiences highs and lows, the movie simultaneously flashbacks to a young Donna in her wild youth, and nicely mirrors the similar trials of the mother and daughter duo at the same age.
Lily James plays the young Donna and does a fabulous job of bringing her to life, with an opening performance of "When I Kissed the Teacher" that will have you laughing and singing along. It then follows a young Donna on her journey to Greece and how she came to meet each one of Sophie's three fathers. As usual, Donna's best friends Rosie and Tanya give the movie a heightened sense of hilarity with their savvy one-liners and wit.
Cher, as Sophie's grandmother makes her grand entrance towards the end of the movie and brings the house down with a stellar performance of "Fernando." I don't want to spoil the story-line but this beautiful performed ballad had everyone in the cinema cheering!
That, and the wonderful end credits, deliver everything audiences could ever want, with the entire cast belting out the ever-infectious hit ABBA songs, "Super Trouper" and "Dancing Queen".
You know that when ABBA's original band members Björn Ulvaeus and Benny Andersson are executive producers that this film is an absolute must-see for fans of the always-adored family classics.
Grab your sisters, friends and mum for this amazingly feel-good movie you can't help singing and leg jiggling along to – in cinemas NOW!