PIKA! PIKA!
Entertainment
14 May 2019
80s kids, 90s kids and families unite for POKEMON: Detective Pikachu!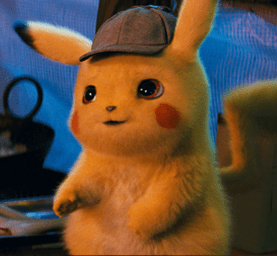 Everyone's favourite, friendly, furry yellow Pokemon, Pikachu, stars in POKEMON: Detective Pikachu, out in cinemas on May 16.
Starring Ryan Reynolds as Pikachu, it's the funny film of 2019 bound to unite families and the Game Boy kids with a fresh and modern take on the Pokemon nostalgia.
The quirky, live action sequences bring our beloved Pokemon to life, such as the odd little Psyduck, adorable Squirtle, fearsome Charizard and epic MewTwo, with an exciting new story of love, adventure, finding yourself, and family fulfillment.
Sometimes the villains aren't all they're meant to be, and during the journey, you'll find what you think you've been missing all along…
See POKEMON: Detective Pikachu with all of your mates and your whole family; you won't regret it!