KIT OUT THE KIDS FOR WINTER SPORT | THE BASE
Entertainment
23 July 2020
At LAST the winter sports season is up and running – my daughter is raring to go and plenty of teachers I've spoken to can't wait to get the kids back into their community sport routine to get them burning off that energy, honing their teamwork skills and celebrating the small successes every week.
But, as expected there's been some growing going on since we were last on the sportsfields so it's time to stock up!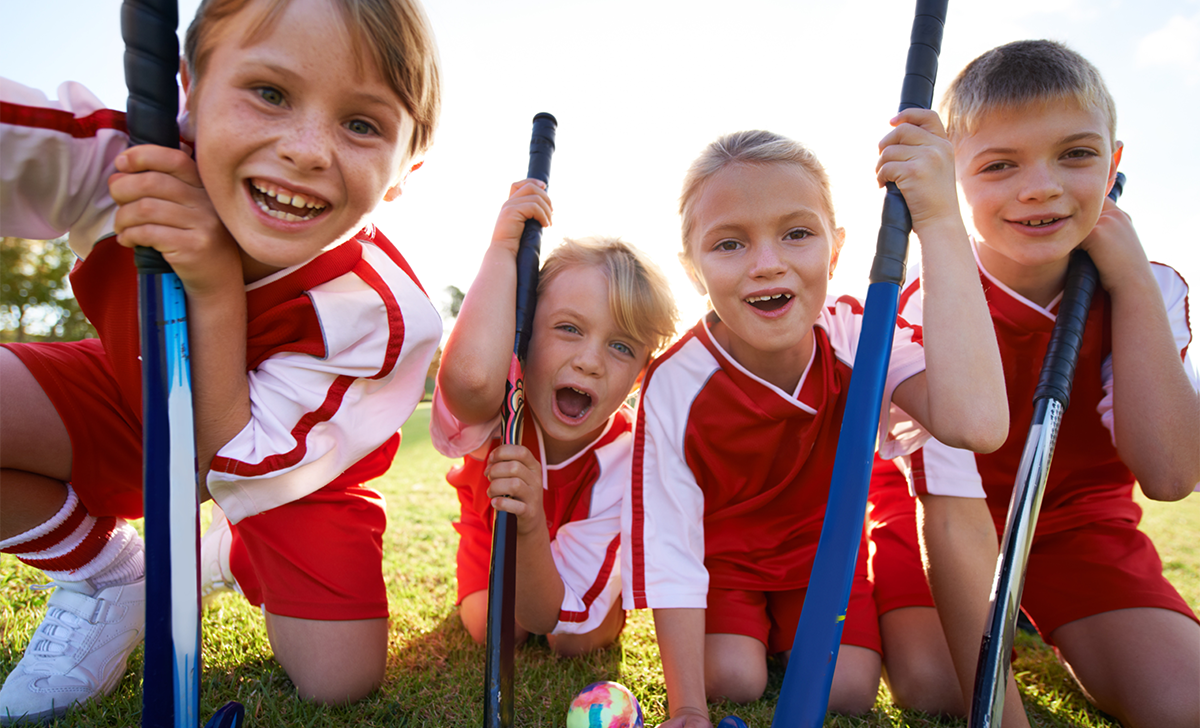 My mother always said that you only have one pair of feet so you should look after them – and now I say it to my daughter!  Rebel Sport has a good range of specialist shoes for all codes and there are plenty of options for trainers at all price points right around The Base – including a custom-fit service from Smith's Sports Shoes.  Look for support for still-growing tendons and ligaments and don't forget to bring along the sports socks they'll be wearing to get the right fit.
Speaking of the right fit – check those mouthguards and refit or replace if necessary.  It's a quick but absolutely vital job and will keep those smiles looking good.  Don't forget to keep players hydrated – we love Smiggle's sports-themed designs.  Keep the energy levels up and immune systems firing with kids multivitamins – the ones from Health 2000 taste great so the kids will love taking them.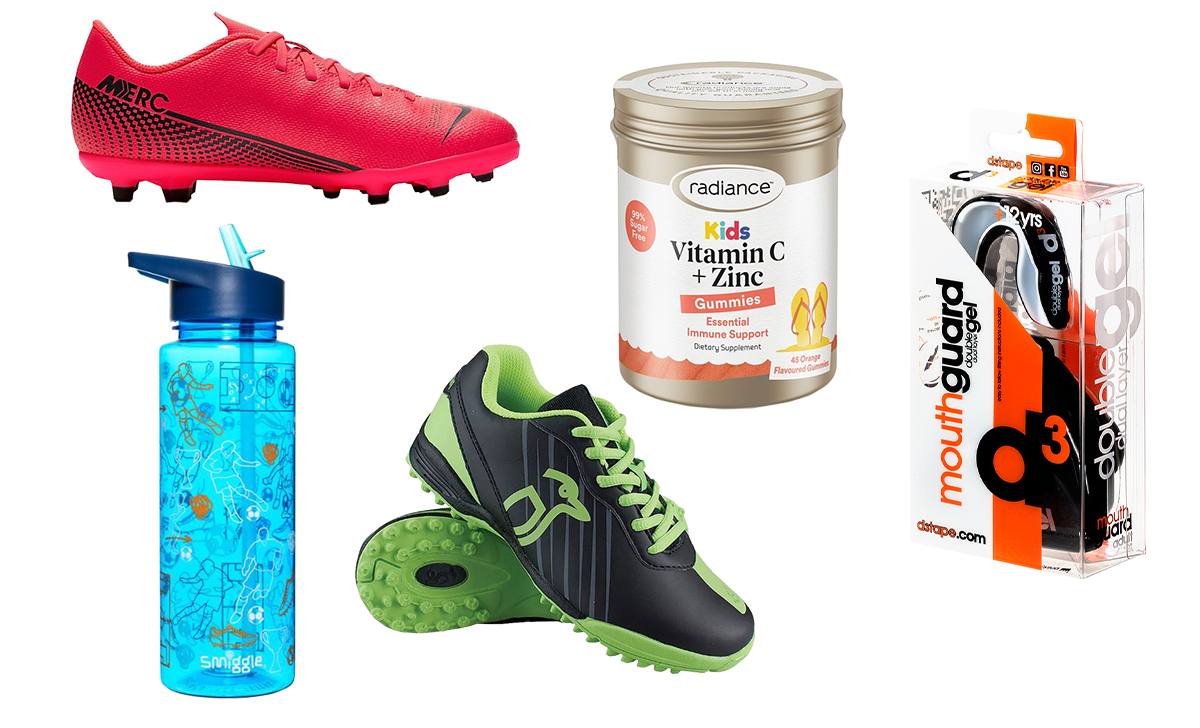 Stirling Sports Nike football boot, Smiggle drink bottle, Health2000 kids vitamins, Rebel Sport mouthguard, Rebel Sport Kookaburra hockey shoes
Keep the kids warm off their field with tracksuits they can easily pop over their sports uniform and stock up on practice gear to get them excited about honing their skills at home.  To keep it all together – so that you're not back replacing kit next week – grab a gear bag.  Once thought of as a nice-to-have, we wouldn't be without a gear bag now, everything is in the one place so we get out the door much faster and we tend to bring it all home again too!
Finally, don't forget yourself!  Being prepared for the sometimes-inclement weather on the sidelines can be the difference between superfan and super-cold so check out winter coats and snuggly beanies and scarves from fashion retailers right around the centre before you head out.
Intermediate and secondary hockey started at the Gallagher Hockey turf this week and we're delighted to be back on the turf supporting kids' community sport – continuing to help kids celebrate their successes on the field with the Match Hero programme.  Whatever sport you and your little heroes are heading out to – have fun!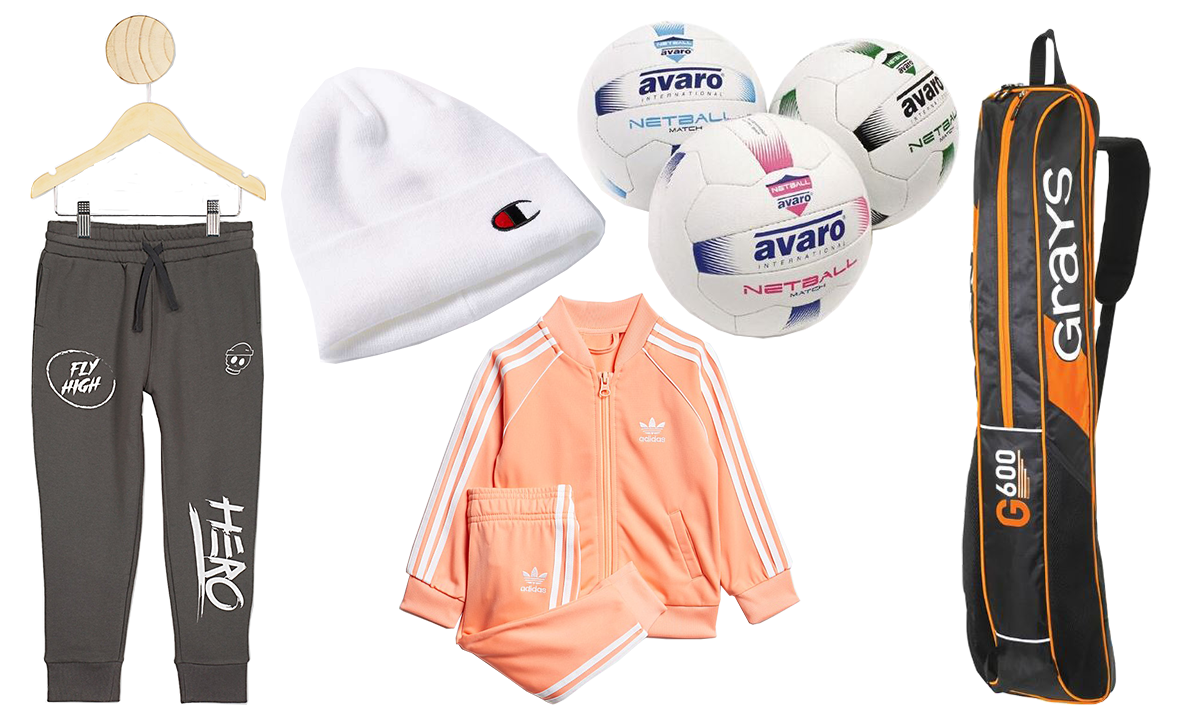 CottonOnKids trackpant, Farmers beanie, The Warehouse netballs, Rebel Sport Grays hockey bag, Stirling Sport Adidas tracksuit
It's also a good time to stock up on gifts in case you get busy at the field. How about a Kiwi Property gift card? You can order them instantly to your email or theirs, and they can be used at over 800 stores across our 6 shopping centres nationwide Click HERE to purchase.
Have a great season!