GATHER AT THE BASE FOR FOOD AND FAMILY TIME
Entertainment
16 August 2020
Winter is a time to gather together at home – to eat dinners together with friends and family, have the great conversations and even greater laughs.  Right?
That's what I thought, but lately I've found that we've abandoned the cooler dining room for the cosiness of the living room, eating dinners off our laps.  But the TV is in the living room.  And all of a sudden our 'family dinners' are getting kind of distracted.
Then we popped into The Base for a quick dinner and – without the TV – we sat across from one another, talked through the day and even met up with some extended family from the other side of town for a bite too.
Is the shopping centre foodcourt the new 'family dinner table'? I don't know if I'd go that far, but for us, it's certainly become a place to meet, munch and catch up.  Here are some of our favourites…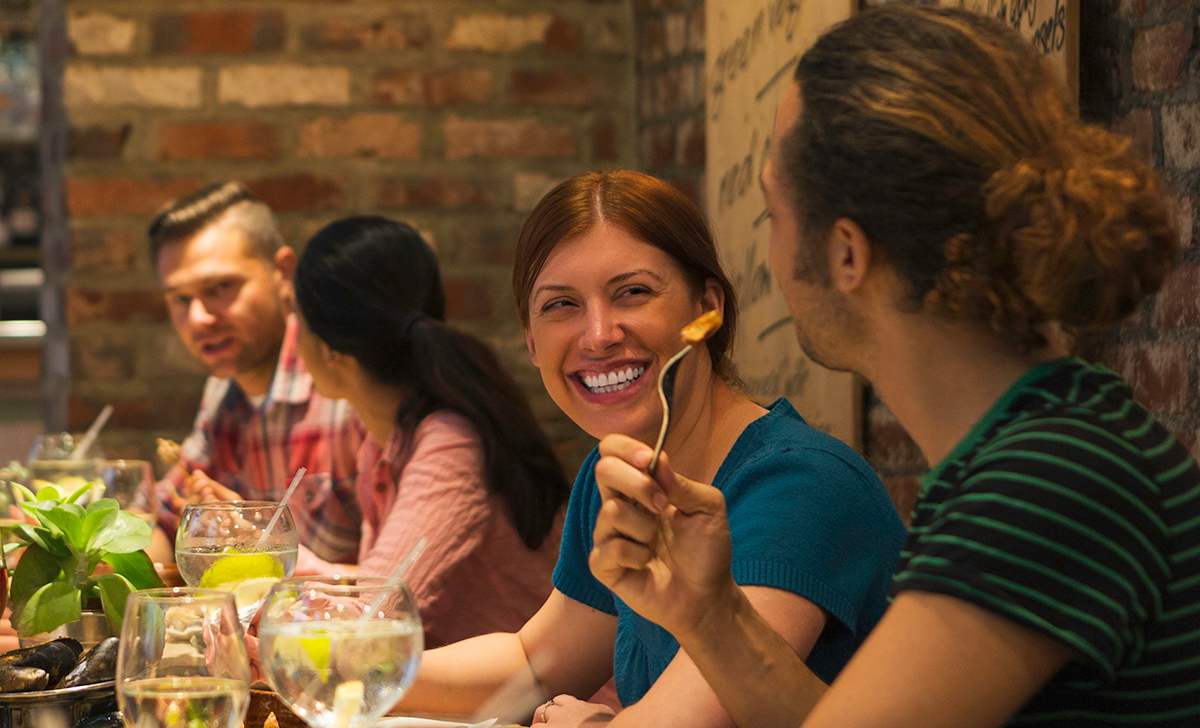 A real advantage of the foodcourt at The Base is that there is something that everyone can get their teeth into – and it's many people's first experience of the huge range of international cuisines we've all come to love.
We love Mad Mex, Katsubi and Spice Traders where you can make your meal as spicy (or not) as you like and Hungry Wok and Sushi Time for the ultimate in customisation – pick what you like and leave behind what you don't.  Grab an authentic kebab from Kebabs Salateen and hit up Kiwi Grill for grilled goodness.
For healthy options, Tank and Pita Pit have you covered, making room in your day for a sneaky donut or sweet treat from Dunkin' Donuts or Shake Shed & Co.
McDonald's and KFC have always been firm favourites with the kids, but they've upped their game with gourmet burgers, hot and spicy for more mature palates and even healthier options.
If you want to up the ante even more, step outside the foodcourt to Burger Fuel and Nandos – both open late every night.
If you're looking for something a bit more substantial – and a glass of wine to go with it, arrange a meetup at Foundation Bar & Kitchen.  Their tasting platters are fantastic for groups (those arancini balls can be hard to share though!) and they have plenty of fun promotional, quiz and music nights to get involved in too.
Or meet up at Mozaik for fresh cooked and cabinet food – they're right next door to Taylor's Fine Roasts – for that homecooked taste without the work!  If great coffee is your thing (alongside something sweet), check out Muffin Break, Robert Harris Café or Gloria Jeans Café with their specialty coffees – or try something completely new with a bubble tea from Gong Cha.
Hitting the larger stores across the carpark?  Fuel up at The Cube, home to The Coffee Club, Jesters, Sierra Café, Subway, Kiwiyo, Shamiana and St Pierres Sushi.