ENDEARING ROM COM OF THE YEAR
Entertainment
09 May 2019
Top End Wedding | Directed by Wayne Blair | Starring Gwilym Lee, Kerry Fox, Miranda Tapsell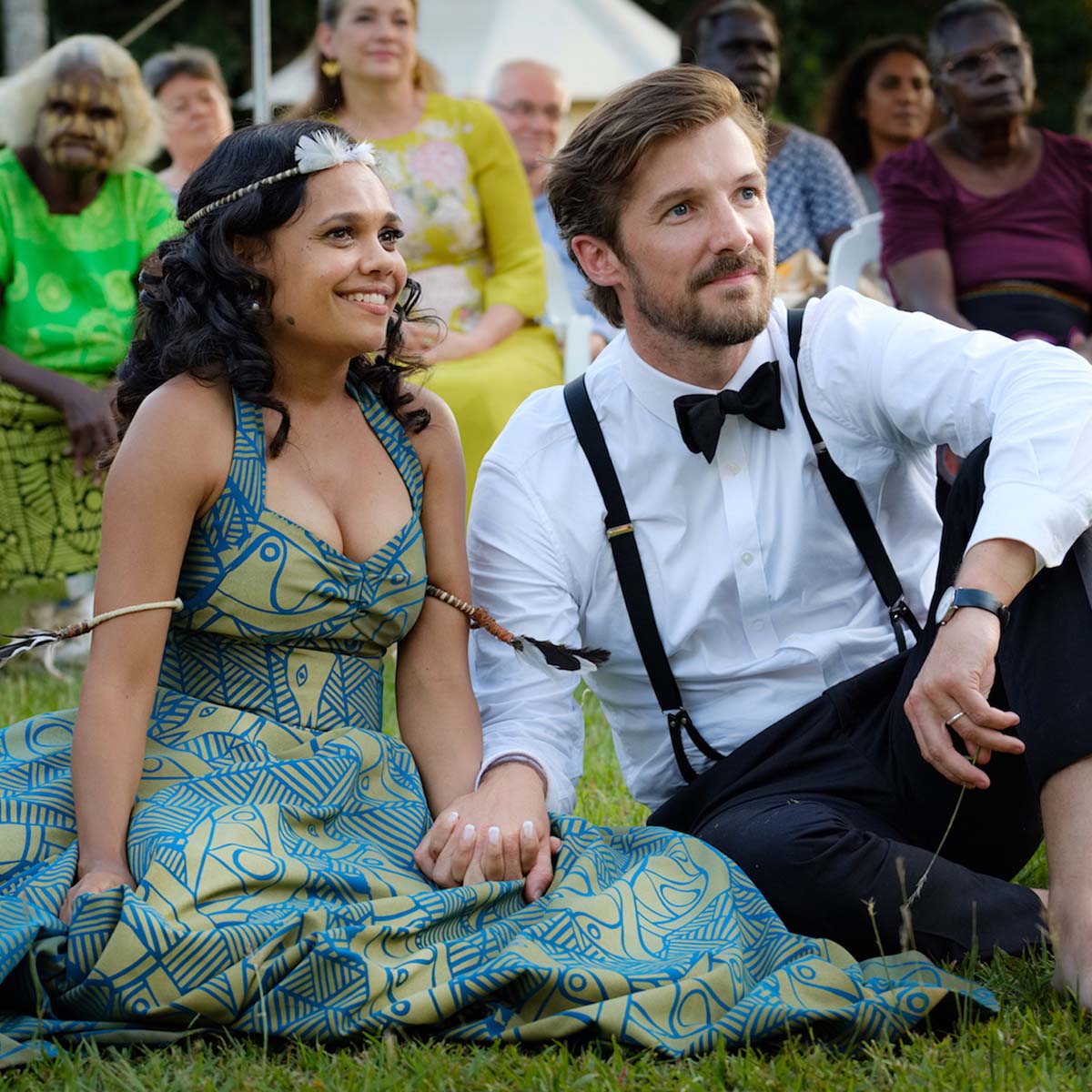 Top End Wedding is the latest rom-com from director Wayne Blair, who debuted with the movie The Sapphires; about an Aboriginal all-girl pop group in the 60s.
Having lived in Western Australia for a number of years I was looking forward to seeing this movie, about a couple, Lauren and Ned, who have 10 days to find Lauren's "AWOL" mother in the Northern Territory to pull of their top end wedding. As the couple travel through the wild beauty of the Australian state, they meet unforgettable characters, find fulfillment, and Lauren learns why her mother had to leave home. As the story unfolded, the perfect simplicity of the plot seemed to fit perfectly with the humorous drama.
Fabulous music throughout kept the move flowing as well as the panoramic Northern Territory landscape, which does a stellar job of supporting the Australian tourism industry, and presumably, does wonders for the advancement of the Aboriginal recognition in Australia. The blend of professional actors and locals from the Tiwi Islands went down exceptionally well, providing an authentic and interesting watch.
Full of fun and heart-warming moments, Top End Wedding will definitely bring a tear or two to your eye, such as when Lauren reunites with her mother and meets her grandparents for the first time. This movie is beautifully sentimental and focuses on Lauren finding her spiritual connection to her ancestry, as did her mother by coming back to her roots.
After The Sapphires and Top End Wedding, I can't wait for Wayne Blair's next one!
See Top End Wedding in cinemas from 16 May.