A MOVIE OF MONSTER PROPORTIONS
Entertainment
28 June 2018
To start, most sequels don't live up the original, but we loved Hotel Transylvania: A Monster Vacation and think it's easily as good – if not better – than the first one. We laughed throughout the whole movie, from start to finish!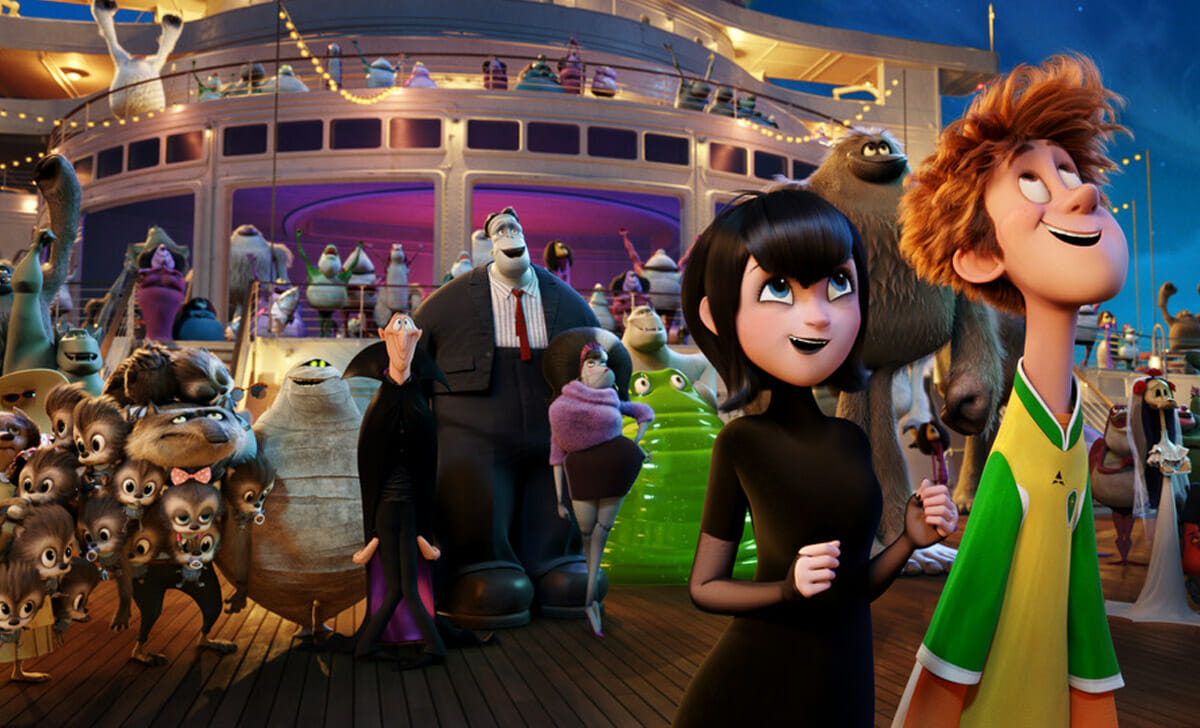 The movie is about Dracula (voiced by Adam Sandler), his family and friends going on a big ocean cruise as they are all stressed out from working in their own hotel and need a break. Dracula has a secret; he is lonely because a long time ago his wife was killed by vampire slayers.
Dracula is also feeling lonely and his friends tell him to go online to find love. While on a dating app, he accidentally presses call and ends up calling a "crazy ugly monster cat lady". She tells him that her cats must like him or it is all off, which puts Dracula off online dating for good! This is when Mavis (his daughter and voice of Selena Gomez) decides to surprise the whole quirky gang with a cruise and the monster adventures begin!
Our favourite character in the movie is the dog Tinkles; he has a really funny personality and is cute. We loved him and in our opinion, thought Hotel Transylvania: Monster Vacation was great!
On the cruise the lovable Dracula (who is really just a big softie) falls instantly in love with the ship's captain Ericka. He ends up saving her life several times but what he doesn't realise is that Ericka is actually a vampire/monster slayer and she wants to kill him! He thinks they are in love but when he tells her this, she says that she cannot be with a man like him. Mavis knows something is up and spends her vacation trying to protect her Dad and keep them apart.
Dracula also does not know that in the past he defeated Erica's great-grandparents who were also vampire slayers. We do not want to spoil any more of the story, so go and see the movie, it's out in July 5!
Will love win the day? You'll have to go see the movie to find out….